Meet the team
Last updated: July 14, 2023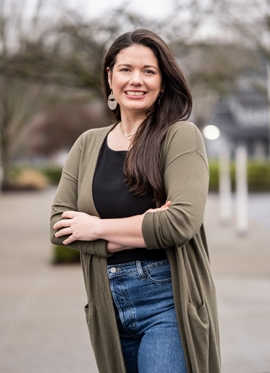 Jessica Cole
Director for WorkLife
It's my absolute pleasure to serve the UW community as your Director for WorkLife. As a single mother of three, I deeply know the importance of WorkLife support systems at the University of Washington.
I completed both my undergraduate (BS in Interdisciplinary Arts & Sciences: Society, Ethics, & Human Behavior '16) and my Master of Arts in Policy ('19) at UW Bothell, where my experience as a parenting student led to my advocating for improved support programs and belonging for parenting students on campus. This work nurtured my passion for developing accessible programs and earned me a spot on the 2016 Husky 100 list.
Outside of work, I enjoy giving back to organizations that have helped my little family thrive, painting, indulging in my growing interest in house plants, and listening to audio books.
---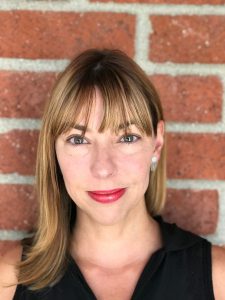 Kimberly Mishra
HR Chief of Staff
You know how the last bullet of most job descriptions reads something like, "other duties as assigned?" Well, it is that bullet that has shaped my career path and has allowed me to turn my love of shiny, new things into a workplace strength.
In my current role, I have the pleasure of overseeing some of programs that make UW a truly great place to work, including UW WorkLife, The Whole U and the UW Combined Fund Drive.
I have only accomplished my twenty plus year career at UW because my supervisors throughout the years have supported me as a whole human—whether it was returning to the classroom, overly parenting my first puppy, needing flex scheduling to be there when it was important for my kiddo when he was little and again now as I become part of the sandwich generation taking care of parents who are growing older while wrangling a teenager.
I am a caregiver at heart and know how complicated it can be to figure stuff out when you stressed about someone who means the world to you. Exploring WorkLife resources for what you need today and what you might need in the future will help build your toolkit. When I am not taking care of others, I am all about the self care which I find through the outdoors—whether it is running with the dog, walking with friends or torturing the teenage son by making him hike with me.
---
Nicole Reeve-Parker
Content and Marketing Manager for Employee Experience
Nicole promotes UWHR employee engagement initiatives as a shared resource for The Whole U, the UW Combined Fund Drive, WorkLife and employee recognition programs. She is a UW alumna and lifelong Seattleite who enjoys outdoor activities, coffee, reading and perusing Little Free Libraries in her neighborhood.