Return to Meet the Consultants
Wallace Wilkins, Ph.D.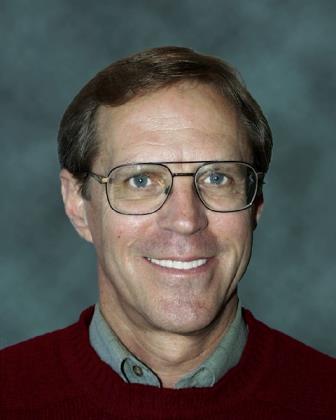 Scontrino-Powell, Inc.
PHILOSOPHY STATEMENT
Optimal development for individuals, teams and organizations calls for a two-pronged strategy:
Increasing the constructive, workplace attributes of productivity, resilience, positive communication and collegial relationships.
Reducing or eliminating the negative, workplace attributes of stress, conflict, perfectionism, procrastination, anger and worry.
People boost their success substantially when they master their inner dialog. With guidance and practice, you can abandon that harsh, inner critic and strengthen your supportive, inner mentor to apply it toward yourself and others. You can create a low-stress, low-conflict, high-achievement workplace.
 AREAS OF EXPERTISE/RESULTS
Sexual Harassment Workshops
Sexual Harassment Coaching
Conflict Mediation & Prevention
Developing Resilience
Positive Communication for Positive Results
Executive Coaching, Leadership Development
Workshops, Seminars, Keynotes
Stress Prevention
Anger Abatement
Navigating Turmoil with Minimal Distress
EXPERIENCE / SELECTED PROJECTS
University Faculty Experience. Dr. Wilkins understands the operations of universities from the inside. His first 16 years postdoctoral were in universities where he taught graduate and undergraduate courses, conducted research on behavior change, served as program administrator, secured training grants and received national and state accreditations. Wally has over 40 publications in peer-reviewed journals.
Sexual Harassment Training & Coaching. Wally's sexual harassment skillshops prepare people to respond to unwelcome conduct directly in real time without jeopardizing their relationship with the offender. Sexual harassment coaching helps former offenders to recognize high-risk situations and to close the pathways that have led to unwanted conduct.
Leadership Coaching. Wally provides developmental coaching to enhance the positive qualities of leaders, remedial coaching to reduce or eliminate negative habits and conflict coaching to resolve and prevent workplace disputes. Wally consults with you about your sensitive, personnel issues—and methods to improve your workplace culture.
Skill-Building Workshops. Wally has conducted well-received seminars regionally, nationally and internationally. His highly interactive workshops were invited by the World Conference of the Employee Assistance Professionals Association, the Global Congress of the Project Management Institute and UW's Cascade Center for Executive Development.
Comprehensive Consultation. Wally was selected as the sole consultant for a large organization with a hostile work culture. His multiple, coordinated activities included mediating conflicts, one-on-one coaching for angry/disruptive professionals, skill-building workshops for leaders and staff, employee engagement and consultations with upper administration to improve the culture.
CREDENTIALS
Ph.D., University of Washington, Psychology, 1970
B.S., University of Washington, Psychology, 1966
Master Trainer, Mediation Training Institute
SELECTED CLIENTS
State of Washington House of Representatives
UW Evans School, Cascade Center for Executive Development
UW Valley Medical Center
Washington Counties Risks Pool
King Conservation District
UW School of Medicine
Association of Washington Cities
Employee Assistance Professionals Association
Washington Department of Corrections
Project Management Institute
Return to Meet the Consultants