Return to Meet the Consultants
Mark R. Jones, Ph.D.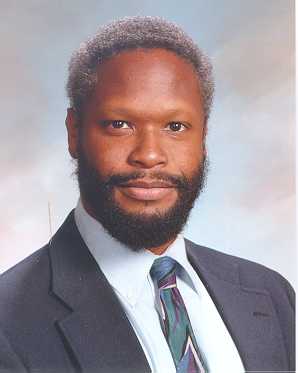 PHILOSOPHY STATEMENT
Successful change management / business transformation, enterprise management and integration, and leadership and organizational development require integration of leadership competencies and performance optimization (process/quality improvement) to:
Increase efficiency and effectiveness of technical (structural | systems | processes) and relational (cultural | value-systems | behaviors) interventionsfor improving individual, group, organizational, community level wellbeing and performance.
Cultivate high-performance individuals, teams, organizations, and communities to achieve breakthrough levels of successful organizational change and business transformation by simultaneously addressing the technical and cultural dimensions in an integrated manner.
Identify and successfully adopt transformative technology.
Organizational processes and outcomes that successfully address real-world business and social problems are achieved through recursive prototyping, continuous learning, and explicit development of ESCCO (emotional – social – cultural – cognitive – organizational) behavioral competencies, with an emphasis cultural awareness and behavioral competencies. My application of this philosophy has resulted in organizations benefitting over a billion dollars and many thousands of hours in cost savings/cost avoidance — such as transforming 11,520 hours ($1.44 Billion) development and manufacturing yearly loss into 23,040 hours yearly saved ($2.88 Billion saved).
 AREAS OF EXPERTISE/RESULTS
Executive Coaching (Leadership Development | Operational Excellence)
Strategic Thinking Partner (Executive | Operational)
Leadership & Organizational Development (Entire Experience Range)
Enterprise Management & Integration (IT Implementation supporting Business Transformation)
Business Analysis and Organizational Review (Technical | Relational)
Organizational Change & Trauma (Change Management | Business Transformation)
Polarization & Conflict Resolution (Structural Causation | Trust-building)
Effective Interpersonal Engagement (ESCCO)
High-Performance Team Development (Strategic | Operational)
Cross/Multi-Cultural Communication & Leadership
Belonging – Diversity – Inclusion (Cultural Awareness & Behavioral Competencies)
Political Savvy & Critical Thinking
Keynotes, Seminars, Workshops
Event Design-Planning-Facilitation (Strategic | Operational)
EXPERIENCE / SELECTED PROJECTS
Leader/Facilitator/Trainer for large-scale Enterprise Management & Integration programs/projects.
Strategic Thinking Partner for mission-critical Change Mgmt. / Business Transformation programs.
Executive Coaching (ESCCO) for Leadership Development and Operational Excellence.
Leader/Facilitator/Trainer of Cultural Awareness & Behavioral Competency development.
Organizational Therapist for addressing small- and large-scale Organizational Change & Trauma.
CREDENTIALS
Ph.D., Saybrook University, Organization Systems, 2015
M.S., Antioch University Seattle, Management, 1996
B.A., Western Washington University, Systems Analysis, 1978
Regional Baldrige Examiner (MBNQA)
SELECTED CLIENTS
Goddard College (Strategic Thinking Partner | Executive Coach)
Recovery Cafe (Principal-Designer | Co-Facilitator)
NorthWest Spiritual Wisdom Council (Principal-Designer | Co-Facilitator)
Medical Practice Consultation (Principal-Designer | Facilitator)
City of Renton (Co-Designer | Co-Facilitator)
League of Education Voters (Co-Designer | Co-Facilitator)
Non-Profit Development Services Center Seminars (Co-Designer | Co-Facilitator)
Return to Meet the Consultants