Return to Meet the Consultants
Jevon K. Powell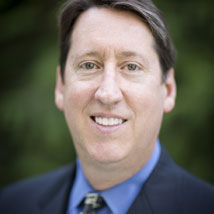 Scontrino-Powell, Inc.
PHILOSOPHY STATEMENT
My company works with individuals, teams, and organizations to help them achieve positive and lasting change. In all my work I strive to:
Listen actively and summarize so we can hear your thoughts together.
Ask powerful questions that help you see things differently
Build your skillset so you won't need me forever.
Push for results that are meaningful to you and your organization's goals.
Be punctual, reliable, and easy to work with.
I have been consulting full-time since 1997, and have found that even though expertise is important, listening well and finding new perspectives provides the greatest value.
AREAS OF EXPERTISE/RESULTS
Executive Coaching and Leadership Development
Change Management
Lean Consulting and Process Improvement
Teambuilding
Retreat Design and Facilitation
Training managers and supervisors to be better coaches
EXPERIENCE / SELECTED PROJECTS
Executive Coach: I have worked with hundreds of leaders in universities & colleges, Fortune 100 companies, non-profit organizations, and public agencies.
Coaching Skills: I have trained hundreds of managers and supervisors on how to be more effective "coaches" so that they can help their employees reach full potential.
Team Building: I have worked with many teams to help them be more effective through better problem solving, brainstorming, decision-making, appreciation for diversity and individual differences, and trust building.
Skilled Facilitation: I have designed and facilitated hundreds of meetings, team building events, and planning retreats. I have also trained many others to be facilitators.
Process Improvement: I have helped many organizations learn and implement Lean and Continuous Process Improvement so that they can reduce waste and increase capacity
CREDENTIALS
Ph.D. in Clinical Psychology, New School for Social Research, New York City
M.A. in Psychology, New School for Social Research, New York City
Licensed Psychologist, Washington and California
Program Advisory Board, Argosy University, Seattle, 2007 – 2013
Executive Board, Washington State Psychological Association, 2009 – 2014
Board of Trustees, Chairman, The Children's Museum, Seattle, 2001 – 2011
SELECTED CLIENTS
University of Washington
Argosy University
DeVry Institute
The Wright Institute
Tacoma Public Schools
King County Library System
Multiple State of Washington agencies
Cities of Seattle, Redmond, Redwood City
King County
Port of Seattle
Professional Educator Standards Board
Numerous private sector clients, including Starbucks, Microsoft, Eddie Bauer, Mattel, and HTC
Return to Meet the Consultants