Return to Meet the Consultants
Jevon K. Powell – Scontrino-Powell, Inc.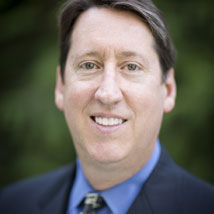 PHILOSOPHY STATEMENT
I help senior leaders find new ways to engage employees and teams to achieve high performance. I believe the science of psychology makes for a smarter workplace and that evidence-based managers are more effective. My commitment to you is to:
Share evidence-based tools, skills, and knowledge that work.
Listen carefully to understand your challenges and what you are trying to accomplish.
Ask questions that help you see things from new perspectives.
Push for results that are visible to you and others.
Be antiracist, respectful, and inclusive in all my work and to help you do the same.
I have been consulting full-time since 1997 and look forward to the opportunity to help you, your team, and your organization reach new levels of performance.
AREAS OF EXPERTISE/RESULTS
Coaching Evidence-Based Managers
Building High-Performing Organizations
Leading Large-Scale Change
Creating a Psychologically Healthy Workplace
Team Effectiveness in a Virtual World
Boosting Employee Engagement & Involvement
Fostering Accountability
Designing and Facilitating Really Good Meetings—Even Virtual Ones
EXPERIENCE / SELECTED PROJECTS
I have coached hundreds of leaders and helped them achieve greater performance by using evidence-based management tools and techniques, including how to be better coaches themselves.
I have trained numerous teams to achive high performance through better decision-making, problem-solving, trust building, and leveraging diversity.
I have guided dozens of complex change initiatives that resulted in new ways of doing business while saving time, money, and jobs.
I have helped many leaders improve organizational performance through employee engagement and employee involvement, two different but related matters.
CREDENTIALS
Ph.D. in Clinical Psychology, New School for Social Research, New York City
Owner and operator of Scontrino-Powell, a group of Ph.D. level consultants founded in 1975.
Licensed Psychologist in Washington and California
Certified in 360-degree assessments and facilitation, Center for Creative Leadership
Trained in numerous assessments to evaluate individuals, organization, and teams.
I have served on several non-profit boards and am a member of Seattle Rotary Club
SELECTED CLIENTS
Numerous clients at UW Seattle, Tacoma, and Bothell—coaching, change management, team effectiveness, and meeting facilitation
Multiple WA State agencies such as L&I, Labor & Industries, and Dept. of Enterprise Services
Washington State University
Multiple city and county agencies, including Seattle, Bellevue, Redmond, and King County
Tacoma Public Schools
Port of Seattle
King County Library System
Numerous private sector clients including Starbucks, Microsoft, T-Mobile, and Mattel
Professional Educator Standards Board
Please visit www.scontrino-powell.com for a comprehensive list of our clients
Return to Meet the Consultants