Return to Meet the Consultants
David C. Hager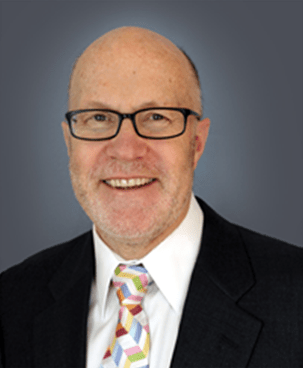 PHILOSOPHY STATEMENT
Positive and self-sustaining change in organizations requires bringing both sides of the brain together. Integrating rigorous, structured thinking and problem solving with an appreciation of the needs and motivations of the human beings and human system of the organization allows growth of shared purpose and shared intelligence.
I have worked in the trenches of organizations as a senior executive and as a consultant to senior leaders and professionals. I served over 10 years as legal counsel to domestic and global companies and non-profits followed by another 10 years helping to build partnerships between US companies and their Asian counterparts and regulatory agencies. I have experienced the challenges of leading organizations from both inside and outside.
Some principles that guide my work include:
Work with the whole system as well as the individual
Spend the time to fully understand the problem or opportunity in partnership with the client(s)
Co-create the interventions and solutions with those who responsible for making it happen
Focus on building strong and self-developing organizations that deliver stakeholder/customer results and develop their people
 AREAS OF EXPERTISE/RESULTS
Executive and Management Team Development and Alignment
Strategy and Implementation Retreats
Senior Executive Coaching
Applied Emotional Intelligence
Succession Planning And Transmission Of Institutional Knowledge
Multi-Cultural and Generational Teams
Complex Interpersonal, Team, And Inter-Organizational Conflict Resolution
Leading And Managing Complex Change
Fostering The Growth Of "Intelligent Teams" And Organizations
Culture Assessments and Development
Practical Approaches To Individual And Shared Mindfulness
EXPERIENCE / SELECTED PROJECTS
Supported a major leadership transition for the Director and senior staff of a large state agency
Extensive experience in developing effective and happy leadership teams and boards of directors
Experience in over 20 countries, including ten years as a consultant to US companies in China
Provided leadership and personal coaching to several hundred high-achievers and professionals
11 years' experience in teaching and coaching McKinsey consultants in interpersonal, organizational and consulting skills
CREDENTIALS
BA, Interpersonal and Organizational Communication, University of Minnesota
Juris Doctor, University of Michigan Law School
Certified Mediator, Federal Executive Board
Personal and Professional Coaching Training–Coaches Training Institute
Executive Coach Training—LIM Institute, USA
Business Process Improvement Facilitator Training—Rummler-Brache Group
Strategy Development Facilitator Training—Strategic Thinking Group
Advanced Negotiation Skills Training—ENS Pty, Sydney, Australia
Organization and Relational Systems Coaching Training—CRR Global, USA
Civil Mediation Training—The Mediation Institute
Advanced & Large Group Mediation Training, Federal Mediation and Conciliation Service
Pepperdine University Master Mediators' Forum
Career and Life Planning Coaching—Richard Bolles
Mandarin Chinese—Self-taught
Certified In Leadership And Cultural Assessment Tools Including MBTI, FIRO-B, Thomas-KilmanN Conflict Instrument (TKI), The Leadership Circle 360, Etc.
SELECTED CLIENTS
Department of Labor and Industries (WA)
McKinsey Consulting
United States Department of Justice
Microsoft Corporation
Pacific Northwest Economic Region
Kent School District
Siemens, AG, Germany and USA
Korn/Ferry Leadership and Talent Development
The Gottman Institute/RRI
National Oceanic & Atmospheric Administration (NOAA)
Federal Aviation Administration
Johnson And Johnson
Federal Executive Board
People's Republic Of China (Various Agencies)
Return to Meet the Consultants