Return to Meet the Consultants
Christine Quinn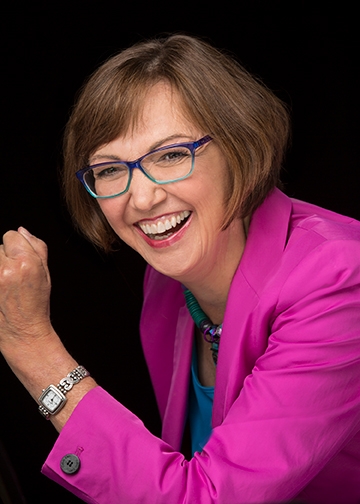 PHILOSOPHY STATEMENT
I work with leaders and teams to go beyond working hard to working in alignment, achieving personal and professional success. The gifts I bring are experience, deep engagement and curiosity. I believe by empowering individuals to authentically engage they will Thrive, as will the organizations they work within.
I do my work through coaching, skill development and consulting. I bring a systems lens to my work and support teams to focus to get results while also building strong relationships and shared leadership.
Core Values: Co-Creation, Deep Engagement, Authenticity and Positivity
AREAS OF EXPERTISE/RESULTS
Organizational Development & Change
Leadership Development
Executive and Team Coaching
Keynote Speaking
High Engagement Retreat Design & Facilitation
Strategic and Annual Work Plan Development
Creating High Engagement Workplaces
EXPERIENCE / SELECTED PROJECTS
I have extensive leadership experience gained through several academic leadership positions from Department Chair to Dean to Associate Vice President to Provost. Currently I am a consultant & coach working predominantly within Higher Education.
College/University Planning, Facilitation and Team Development – I've worked with College/University leadership at several institutions to create strategy, reposition, align and engage more deeply. Strategic planning I've facilitated has been results-oriented from the start and engage key stakeholders at key point. I've supported leadership teams to FOCUS, build trust and be more productive and collegial. Overall, outcomes have included increased productivity, enrollment growth, and improved student retention. Additionally, overall morale has increased, and leadership teams have become high performing.
Executive Coaching – I've worked with many senior leaders to up their game in a more fulfilling manner. Common challenges include navigating and positioning politically, design practices to engage and get results, problematic faculty &/or staff., managing up, working through "imposter syndrome" and maintaining sanity amidst a chaotic demanding workplace. Coaching is customized to the Coachee's needs.
Team Development and Coaching – I've worked with many teams to clarify where they are going and FOCUS work to achieve priorities. Through practical coaching sessions I've supported teams to build trust, engage in constructive conversations and improve decision making. I use a team assessment that captures team relationships and productivity pre- and post-coaching
Retreat and meeting facilitation – I've facilitated many off-site meetings and planning events. My work is grounded in Appreciative Inquiry, Strengths and systems-based approaches. Participants find the sessions engaging and productive.
CREDENTIALS
Ph.D. Education – University of Minnesota
Provost, Associate V.P. of Academic Affairs, Dean & Department Chair
Certified Executive & Team Coach – International Coach Federation
StrengthsFinder and Team Coaching International assessment: Team Diagnostic, Team Leader View, 360 View and Organization View
25+ years higher education experience
SELECTED CLIENTS
Northeastern University
UW-Milwaukee
Northwestern Health Sciences University
UW-Platteville
UW Colleges Online
University of Washington
University of Wisconsin System
University of Ohio
Return to Meet the Consultants