Return to Meet the Consultants
Bobby Hughes, Aardvark Design Labs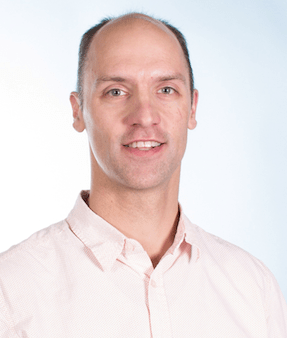 PHILOSOPHY STATEMENT
At Aardvark Design Labs, we believe that you, your team, and your organization have the potential to be working twice as effectively as you are now. We have watched countless teams spin around ideas that go nowhere for too long, struggle with collaboration, and miss the boat on the most important problems they should be solving.
With the right tools, mindsets, and practices, we can help you change.
Aardvark Design Labs is a human-centered design consultancy focused on building innovation capabilities. We help individuals and organizations grow by coaching and inspiring innovators and by working with them as they produce ground-breaking innovations.
Led by Bobby Hughes, Aardvark facilitates trainings & workshops to help individuals learn how to collaborate effectively, foster innovation culture, and create great products, services, and experiences. Aardvark also leads multi-month engagements with clients to jointly identify and co-develop new products, services, and experiences.
We believe innovation is a team sport. We are excited to help you grow by coaching and inspiring you and your team and by working with you to produce your best work yet.
AREAS OF EXPERTISE/RESULTS
Design Thinking Training/Facilitation
Team-building/Group Development
Workplace Collaboration & Creativity
Customized Training & Event Facilitation
Service/Experience Design Strategy
Leadership development
EXPERIENCE / SELECTED PROJECTS
15+ years of design, teaching, & facilitation experience helping individuals learn and grow. Aardvark Design Labs has designed and led workshops, trainings, events, and innovation projects for groups ranging in size from two to two-hundred people. Clients range from Fortune 100 companies to private schools and non-profits. Higher-Ed specific clients include: UCLA, Stanford University, and The University of Washington.
Specific projects examples:

Leading a design research & strategy project for a large environmental non-profit
Design Thinking training for 50+ corporate professionals at a Fortune 100 company
Facilitation of 3-day offsite for large innovation team at a global eyewear manufacturer
'Serious Play' workshop focused on building collaborative, creative, & trust-based culture
CREDENTIALS
BS Physics, University of Washington
MS Engineering/Product Design, Stanford University
Active member- "The Applied Improvisation Network"
Innovation Advisor- 'Stove Team International'
SELECTED CLIENTS
Kaiser Permanente
The Gates Foundation
The Nature Conservancy
University of Washington
Nike
Stanford University
Return to Meet the Consultants