Return to Meet the Consultants
Betsy BeMiller
Workplace Resolutions, LLC
PHILOSOPHY STATEMENT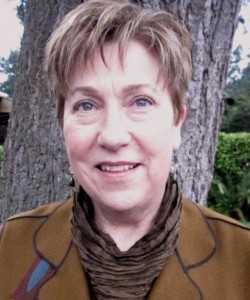 I am known for bringing individuals/groups/organizations through interpersonal challenges and top-performing individuals/groups/organizations to higher levels of effectiveness. Drawing on my expertise and experience, I assist organizations in leadership, manager, supervisor, or lead development, training employees in communication and conflict resolution skills, leading visioning and strategic planning, facilitating work groups to resolve conflict, mediating sensitive workplace issues, designing systems to handle conflicts and solving personnel challenges and change through collaboration.
My style is highly facilitative—drawing out the best in individuals and groups and creating interactive, dynamic, positively charged growth. I provide a high degree of sensitivity, ethics, optimism, patience, neutrality and communication skills throughout my work.
AREAS OF EXPERTISE/RESULTS
Facilitating strong, effective, productive workplace relationships ƒ
Developing appropriate, respectful, inclusive, workplace behaviors ƒ
Building professional, productive workplace cultures and teams
Training, coaching, mentoring in leadership, management, supervision ƒ
Advancing communication and interpersonal skills ƒ
Eliminating workplace bullying, discrimination, harassment, violence.
EXPERIENCE / SELECTED PROJECTS
My background includes more than three decades of work with hundreds of organizations in: leadership, communication, collaborative cultures, team development, organizational development, dispute/conflict resolution, employment discrimination, workplace harassment, bullying, workplace violence, personnel processes, core/key values, and quality improvement. ƒ
I work comfortably, competently and confidently with stakeholders at all levels: from presidents and CEOs to front-line staff, from legal counsel to union representatives, from long-tenured staff to probationary employees.
CREDENTIALS
Graduate of University of Iowa with a degree in Business Administration, with emphases in Labor Relations and Human Resources Management ƒ
Nearly a thousand hours of specialized trainings in leadership, management, supervision, mediation, facilitation, coaching, communication.
Associate for VitalSmarts™, which empowers me to deliver its Crucial Conversations® training ƒ
Certified trainer for Situational Leadership®II, Situational Self Leadership®, Gung Ho! ® (employee commitment), Raving Fans® (customer/ client satisfaction), DISCovering Self and Others® (understanding work styles) and High Performing Teams
SELECTED CLIENTS
Education: The Evergreen State College; Community Colleges (Highline, Green River, Pierce, Tacoma, Bates); Garfield H.S.; Rainier School ƒ
WA State commissions: Utilities/Transp., Public Employee Relations, State Parks, Insurance, Gambling, Lottery, Conservation ƒ
Counties/Cities: King, Snohomish, Pierce, Thurston, Tacoma, Lakewood, Eatonville; Law Enforcement Support Agency (LESA) ƒ
Dispute Resolution Centers: King, Pierce, Benton Franklin; InterLocal Conflict Resolution Group
WA State agencies: Military Dept., Joint Legis. Audit/Review, Health, Social-Health Svcs, Work Source, Financial Institutions, Retirement Systems, Public Defense, Liquor Control Board, Ecology, Fish & Wildlife, Natural Resources, Conservation Corp, Minority/Women's Business Enterprise ƒ
Non-profit: WA Ed Assoc., WA Water Trust, Assoc. of WA Cities, Puget Sound Clean Air, American Leadership Forum, Arts Network of WA State, Oxford Houses ƒ
U.S. Depts: Equal Employment Opportunity (EEOC), Labor (Job Corps), Gnrl Srvcs Admin, Health/Human Srvcs, HUD, Interior (BLM, MMS), Agriculture (Forest Srvc, etc.)
Return to Meet the Consultants