UW Combined Fund Drive
Indigenous Communities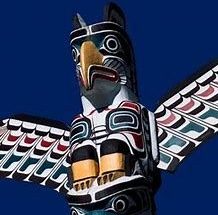 The UWCFD acknowledges that we live and work on the traditional territories of the Duwamish and Coast Salish peoples and that we occupy this land. While we recognize that this acknowledgement does not replace authentic relationships with Indigenous communities, we hope that it honors with gratitude the land and the original inhabitants.
In Washington state there are 29 federally recognized tribes as well as other tribes that are not federally recognized, such as the Duwamish, Wanapum and Chinook. Nationally, there are over 550 federally recognized tribes.
There are also large urban American Indian populations made of members of these many tribes. These communities are vibrant, thriving and diverse, and have made vital contributions and cultural impacts throughout our region and country.
To learn more about Indigenous presence on the Seattle campus of the University of Washington, please take the Indigenous Walking Tour.
A map of Indigenous territories, treaties, and languages is available at this external site.
Resources
These resources were curated by the editorial team at UW Medicine's The Huddle:
Support
The COVID-19 pandemic has had a disastrous effect on the funding streams of most nonprofit organizations. We invite you to offer support to and show your solidarity by supporting Indigenous/Native organizations in this time of unprecedented need.
You can make a one-time gift or set up payroll deduction to any of the following UWCFD member organizations:
Americans for Indian Opportunity (charity code 1480405): Founded by LaDonna Harris, AIO promotes Indigenous values-based leadership and advances the rights of Indigenous peoples in the United States and around the world.
American Indian College Fund (charity code 0315593): The American Indian College Fund is the largest nongovernmental source of financial aid for tribal college students. The American Indian College Fund disburses more than 6,000 scholarships annually to American Indian students.
American Indian Graduate Center (charity code 1482994): We provide financial support for American Indians and Alaska Natives seeking higher education, and support them in attaining undergraduate, graduate and professional degrees.
American Indian Youth Running Strong (charity code 0524368): Raising standard of living, self-esteem of Native American children. Providing relief, development to Indian Reservations. Teaching traditional life skills, healthy lifestyles, respect for Mother Earth.
American Indian Science and Engineering Society (charity code 1480408): Since 1977, AISES has worked to substantially increase American Indian/Alaska Native representation in science, technology, engineering, and math STEM as students, professionals, mentors, and leaders.
Cabiri, The – Charity Code: 1482206
Website
The Cabiri transports modern audiences into the myths and stories of lesser-known ancient cultures through the performing arts, immersing the viewer in wisdom and spirit of indigenous peoples/pre-industrial societies.
Chief Seattle Club – Charity Code: 0350240
Website
Serving low income Native American and Native Alaskan community, this nonprofit agency administered drop-in center provides emergency clothing, meals, nursing services, laundry service, and recreation. Offers referrals to housing, drug alcohol treatment.
Duwamish Tribe – Charity Code: 0337178
Website
In 1983, after more than 100 years of broken United States treaty promises, the Dkhw'Duw'Absh established Duwamish Tribal Services as a non-profit 501[C]3 organization to provide social and cultural services to the Duwamish Tribal community.
Friends of American Indians in Education – Charity Code: 0315662
The FAIE raises funds in support of the State of Washington's American Indian Endowed Scholarship and promotes the participation of American Indians in higher education.
GOODTHINKING 4 ALL OUR RELATIONS – Charity Code: 1481098
Website
To act and operate exclusively as a public charity, nonprofit corporation pursuant to the laws of the state of Washington, and to act and operate as a community organization which serves to support Native American Indians with charitable programs, that advance quality of life while promoting social dignity though relief of the poor, the distressed and the underprivileged resulting in Native North American Indians of all Nations achieving self-sufficiency and empowerment within the path of culture.
Indian Law Resource Center – Charity Code: 1479278
Website
Nonprofit law and advocacy organization providing legal assistance to Indian /Alaska Native nations working to protect their land, resources, human rights, environment and cultural heritage.
Indian American Education Foundation – Charity Code: 1481985
Website
Promote mutual understanding and appreciation between the mainstream and Indian American communities through education, raise awareness about disabilities, and provide educational support to children with disabilities.
Look, Listen and Learn – Charity Code: 1483001
Website
Look, Listen and Learn produces children's television to bridge the opportunity gap in Washington. Our mission is to ensure that Black and Indigenous kids and other kids of color have the social-emotional and academic skills necessary to thrive.
The Longhouse Education and Cultural Center at The Evergreen State College – Charity Code: 1481909
Website
The Longhouse Education and Cultural Center at The Evergreen State College promotes indigenous arts and cultures through education, cultural preservation, creative expression and economic development.
Native American Rights Fund  – Charity Code: 0316272
Website
Provides legal representation nationwide to Native American tribes, organizations, and individuals in cases of national significance involving tribal sovereignty, natural resources and human rights.
National Indian Child Welfare Association – Charity Code: 1479032
Website
The National Indian Child Welfare Association NICWA is dedicated to the well-being of American Indian/Alaska Native children and families. We believe every Indian child should have access to community-based, culturally appropriate services.
Native American Treatment Intervention And Education Project, The N.A.T.I.V.E. Project – Charity Code: 1480885
Website
Provides medical, dental, pharmacy, children and adult behavioral health, and prevention programs.
Northwest Indian College Foundation – Charity Code: 0315729
Website
To support the mission of the Northwest Indian College and its students academic goals.
Peninsula College Foundation – Bill Hennessey Native Bridges Fund – Charity Code: 1481746
Website
The Bill Hennessey Native Bridges Fund provides funding for conferences and programing in the area of Native Arts, including poetry.
Potlatch Fund – Charity Code: 1481484
Website
Potlatch Fund is a Native-led nonprofit that provides grants and leadership development in Tribal communities throughout Washington, Idaho, Oregon and Montana.
RED CLOUD INDIAN SCHOOL – Charity Code: 0337143
Website
Red Cloud Indian School a Catholic institution administered by the Jesuits and the Lakota people operates two elementary and one college preparatory high school on the Pine Ridge Indian Reservation in SD serving 600 students and their families.
Red Eagle Soaring Native American Theatre Group – Charity Code: 0315118
Website
Red Eagle Soaring Theatre Group was founded in 1991 to produce and support traditional and contemporary Native American performing arts. Its highest priority purpose is to serve the youth of the Seattle/King County Native American/Alaskan Native Community
Seattle Indian Health Board – Charity Code: 0337332
Skagit County Historical Museum – Charity Code: 1481152
Website
Skagit County Historical Museum offers exhibits bringing to life our history from the Cascades to the sea with Native baskets, logging, mining, fishing artifacts, and delightful items from pioneer homes. Preserving Skagit History for All People for All Time.
Small Tribes Organization of Western Washington – Charity Code: 0522877
Provides food and energy assistance to all low income households within tribal/reservation boundaries including the Emergency Food Voucher (EFV) and Indian Child Welfare (ICW) programs.
South Puget Intertribal Planning Agency – Charity Code: 0315417
Website
Deliver social, human and health services and provide training and technical assistance, resource development and planning to the Chehalis, Nisqually, Shoalwater Bay, Skokomish and Squaxin Island Tribal Communities.
Steilacoom Tribal Museum Association – Charity Code: 1479555
Website
Steilacoom Tribal Museum Association STMA and the elected Board of the STMA govern the activities of the Steilacoom Tribal Cultural Center, and is open for membership to the general public. STMA is dedicated to American and Steilacoom Indian culture.
United Indians of All Tribes Foundation – Charity Code: 0316536
Website
We provide culturally appropriate social, educational, employment, and cultural services to American Indians, Alaska Natives, and others in need throughout the Puget Sound region, and host Native arts and cultural events open to the everyone.
University of Washington Minority Scholars Engineering Program MSEP Fund – Charity Code: 1481304
Website
This college-wide program provides comprehensive support for UW students from African American, Hispanic, and Native American communities pursuing a degree in engineering.
University of Washington Office of Minority Affairs Intellectual House – Charity Code: 1481183
Website
To support the Intellectual House, a UW educational facility to be constructed with Native American longhouse-style architecture, which will positively impact the recruitment, retention successful graduation of Native American students.
Washington State Native American Coalition Against Domestic Violence – Charity Code: 0522060
Website
The Coalition recognizes violence against Native American women as a public health, public
safety and human rights issue. Our goal is to inform the fields of education social welfare and social change for domestic violence and sexual assault victims.
University of Washington American Indian Studies – Charity Code: 1481900
Website
UW fund in support of food and beverages for events gifts, prizes, and student awards and, supplies, equipment, and facilities rentals.