Notes from the field
Hiring and recruiting at the UW
---
January 18, 2019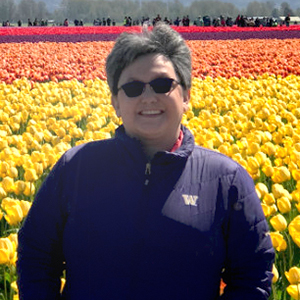 1. You were hired in September 2018 into a newly created role in Recruitment and Staffing. How did this position come about?
My position is part of a larger transformation that started before I came on board, when a number of units in UWHR were grouped into Total Talent Management under the leadership of Ujima Donalson. From what I've learned, there's a real drive to better support managers in hiring, as well as other functions.
As far as hiring, the hope is that we can enhance the level of support we provide so that hiring managers look to us for talent, not just paper or process. My position was created, in part, to help us figure out how to make that shift and transform our employment specialists' day-to-day work.
Read more...
---
January 10, 2019

Linda Anderson's first role with the University of Washington was as a student and, like so many alumni before and since, she stayed after earning her degree. She most recently worked as an employment specialist, partnering with hiring managers at UW Advancement, Burke Museum, Henry Art Gallery, Intercollegiate Athletics, University Libraries, UW Bothell and UW Tacoma.
POD caught up with Linda in December, just days before she retired. She reflected on how her work and UWHR have changed over four decades.
Read more...