Home
---
December 7, 2020

Make a better tomorrow! Plan now for skill-building, targeted learning and career development in 2021 with live online and self-paced workshops designed for UW staff and leaders. NEW: Human-Centered Design for Innovation and Creative Problem Solving examines involving people's perspective, prototyping solutions and adapting during times of change. Other winter leadership offerings include Core Strengths — Results Through Relationships, Managing Employee Performance and Interviewing Job Candidates

Read more...
---
December 7, 2020

Just released, the UW Staff Demographic Baseline Report focuses on data points for select staff employment categories and includes contextual information about each unique data set. This report was created to establish a baseline that will allow for reviewing our progress year over year, and the data included provides the opportunity to accomplish workforce planning and related efforts in response to the University of Washington Diversity Blueprint.

Read more...
---
September 29, 2020

By Josina Garnham, Training & Organizational Development Consultant How can you contribute to employee engagement? As a manager within the UW community, you are uniquely positioned to create conditions in which people feel fully engaged. In fact, recent research from Gallup (2018) found that "the quality of the manager is the single most significant factor in your organization's long-term success. It's you, as the manager, and the relationships you cultivate with your employees that create an inclusive and productive workplace, and Professional & Organizational Development has created tools to support you in this area. Why now? This year has brought a unique and powerful set of challenges that have impacted workforces across the globe. At a time when tension and anxiety are running high and employees may be balancing a ...
Read more...
---
August 3, 2020

UWHR has launched a DEI blog with an inaugural post on "Coping With Toxic Racism" by Diversity Recruiter Ebonee Anderson. This blog is part of UWHR's new Diversity, Equity and Inclusion website, which includes a variety of policy information and resources.

Read more...
---
June 26, 2020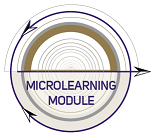 Wayne Dyer, author and public speaker said, ""Conflict cannot survive without your participation." Access this microlearning module (PDF) for help with examining the root cause of conflict, creating a cause and effect diagram, learning the importance of forgiveness and the benefits of resolution, and some short activities you can do with your team.
Read more...
---
June 24, 2020

Our live online classes provide many of the same benefits as our in-person offerings: experienced facilitators and subject-matter experts, skilled to lead in a virtual environment, the opportunity to meet and learn with colleagues from across the UW, content tailored to our university environment, and chances to interact and dialogue with others through group discussions and activities. Our facilitators utilize multiple interactive functions in Zoom to create a dynamic learning environment, including breakout rooms, chat, and real-time polling. Supplemental material is provided online or via email. See our summer line-up.

Read more...
---
November 30, 2021

Facilitator Catherine Bachy discusses her Challenge of Allyship class with a past participant in this 4-minute video. The class will next be offered in January 2022.

Read more...
---
November 8, 2021

A few words about Mindfulness and Leadership

Read more...
---
October 23, 2020

Join Catherine Bachy and Jeff Leinaweaver for a 10-minute guided meditation session at noon starting October 26 and continuing daily through November 6. This meditation session will have you calm, focused, and empowered for the rest of the day. Learn more.

Read more...
---
October 6, 2020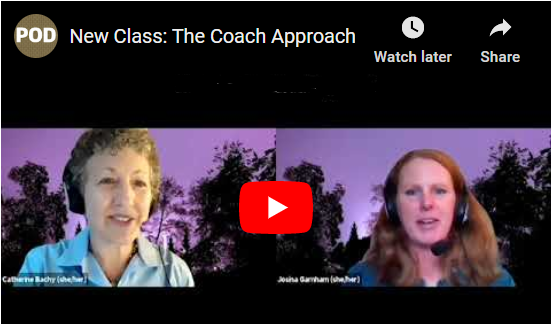 In this 3-minute video, POD consultants Catherine Bachy and Josina Garnham talk about their new class, The Coach Approach, being offered half-days, Nov. 2 & 16, 9 a.m. – 12 p.m. Register now.
Read more...
---
June 23, 2020

Check out our online offerings!

Read more...
---
April 28, 2020

As of April 28, space is available in the following free one-hour Leadership Fast Track sessions: Managing Change in a Turbulent World (V0310), 5/6, 10 a.m. or 3 p.m. Working Remotely (V0320), 5/13, 10 a.m. or 3 p.m. Building Resilience and Personal Synergy (V0330), 5/20, 10 a.m. or 3 p.m. Progressive Leadership: The Dynamics of Paradigm Shifting (V0350), 5/27, 10 a.m. or 3 p.m.

Read more...
---
April 28, 2020

Drop in to this weekly Zoom session hosted by one or more of POD's experienced consultants to ask questions, discuss organizational challenges, and get help with managing the difficulties and disruptions leaders are facing in this current environment. Please RSVP for POD Office Hours to receive a confirmation email with a link to the Zoom session. You only have to register once, and then you can drop in as often as you'd like. Don't forget to add these Tuesdays at 2 to your calendar! • Tuesday, April 28, 2‒3 p.m. • Tuesday, May 5, 2‒3 p.m. • Tuesday, May 12, 2‒3 p.m. • Tuesday, May 19, 2‒3 p.m. • Tuesday, May 26, 2‒3 p.m.

Read more...
---
March 26, 2020

Watch a one-hour Zoom session facilitated by POD's Josina Garnham and Jeff Leinaweaver. Whether you regularly work from home or are new to teleworking, brush up on some best practices for working effectively from home, how to manage and facilitate remote meetings, and how to work collaboratively in a remote context. Sign up for free spring Leadership Fast Track sessions.

Read more...
---
March 13, 2020

In this challenging time, POD is offering a series of free one-hour Zoom sessions to provide leaders with just-in-time tools, tips and strategies. Register to join us: Managing Change in a Turbulent World on March 18, Working Remotely on March 25, and Building Resilience and Personal Synergy on April 1. UPDATE: These workshops are also being offered in spring quarter, on April 8, April 15, and April 22, respectively.

Read more...
---
March 12, 2020

In accordance with University guidelines and precautionary health measures, POD classes may be presented in an alternate format or rescheduled. We encourage you to go ahead and register now for spring to save your spot in the classes of your choice.
Read more...
---
March 12, 2020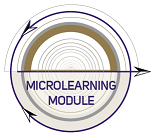 "Change will not come if we wait for some other person or some other time. We are the ones we've been waiting for. We are the change that we seek."  – Barack Obama Access these PDFs for influences on change, common reactions to change, activities to do with your team and tools to help the change process. Leading and Managing Change Part 1 Leading and Managing Change Part 2
Read more...
---
January 16, 2020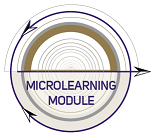 "Nobody can make you feel inferior without your consent." –Eleanor Roosevelt. Access this microlearning module, Assertiveness – Obstacles to Our Goals (PDF), to learn more about the types of negative thinking and an activity you can do with your team. "
Read more...
---
January 16, 2020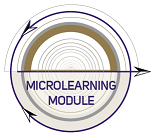 "The  most difficult thing in any negotiation, almost, is making sure that you strip it of the emotion and deal with the facts."  –Howard Baker, US Senator. Access this microlearning module, Conflict Resolution – Creating an Effective Atmosphere (PDF), for tips on neutralizing emotions during conflict, setting ground rules, choosing the time and place, and a short activity you can do with your team. "
Read more...
---
December 10, 2019

Registration is open for winter classes! New for 2020: Check out Leadership for a Global Perspective, taught by POD's own Jeff Leinaweaver, Ph.D. Explore new options for The Learning Lab, including a Leadership Development Program subscription. And, if you haven't yet had a chance to take this SLP Level 2 offering, mark your calendar for the next Core Strengths — Results Through Relationships workshop on March 31 and April 1, 2020.

Read more...
---
October 16, 2019

The fall 2019 Tri-Campus Institute featured: HR subject-matter experts with insights and best practices for recruitment, avoiding bias in hiring and building a better candidate pool Ujima Donalson, assistant vice president for UWHR Total Talent Management, on making performance an ongoing dialogue that motivates employees and keeps priorities aligned Special guest Dr. Thomas William Lee, professor of management at the Foster School of Business, dissecting the causes of turnover and sharing proven retention strategies View a PDF of the slide deck.

Read more...
---
October 16, 2019

Recognize the exceptional contributions of your colleagues by submitting a nomination on the Distinguished Staff Award website by 5 p.m. on Friday, Nov. 22. Every nominee will be celebrated at the Distinguished Staff Award reception in late February. Up to five individuals or teams will each be selected for a $5,000 award, presented at the University's Awards of Excellence ceremony in June.
Read more...
---
October 10, 2019

POD team member and organizational excellence partner Catherine Bachy is presenting at the Compassionate Leadership Summit being held at the UW on Nov. 8 & 9. The summit focuses on how we might bring compassion and mindfulness more effectively into organizations and communities. Catherine's one-hour breakout session, Embody Presence for Compassionate Leadership, integrates learning from the disciplines of mindfulness and the martial art of aikido to offer practical wisdom for compassionate leadership. Her session serves as an introduction to the Mindfulness and Leadership class that she teaches through POD in autumn and spring quarters. View a short local news clip about the summit.
Read more...
---
September 25, 2019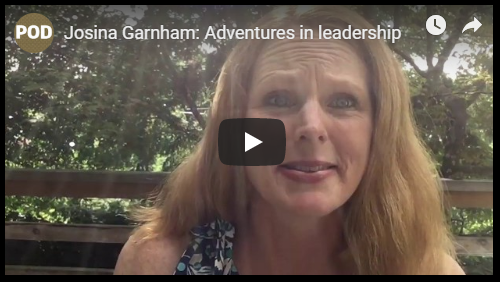 According to POD consultant Josina Garnham, "Leadership is always an adventure, and not without its share of risks. The beautiful thing is that once we take a risk, we expand our capacities to lead in the future."
Read more...
---
September 12, 2019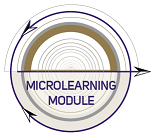 "Wise men speak because they have something to say; fools because they have to say something." – Plato Access this microlearning module for networking tips, learning about precipitating factors, and a short activity to do with your team. You can find part one of Communication Strategies here.
Read more...