UW Combined Fund Drive
September 26, 2023
Celebrating Filipino American History Month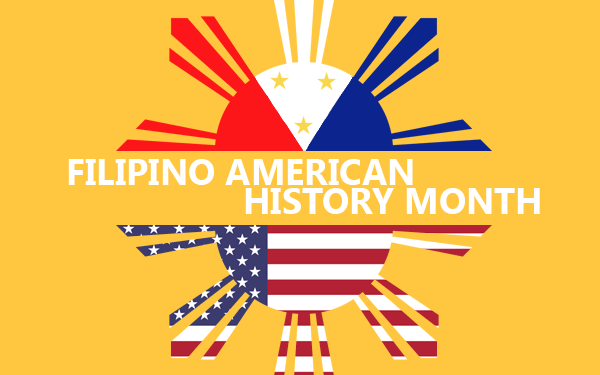 Filipino Americans are the second-largest Asian American ethnic group in the U.S. and the first documented Asian people to arrive in the country. In October, celebrate the rich cultural legacy of Filipino Americans during Filipino American History Month.
The Filipino American National Historical Society established Filipino American History Month in 1992, but it was not until 2009 that the U.S. Congress recognized October as Filipino American History Month in the U.S. Formal recognition followed years of campaigning and advocacy by numerous individuals and organizations.
Various states, counties, and cities in the U.S. have established proclamations and resolutions declaring observance of Filipino American History Month.
October 18, 1587 marks the first recorded arrival of Filipinos in the continental U.S., in Morro Bay, California – a state that continues to be home to a large subpopulation of Filipino Americans.
In fact, Southern California has historically had the largest concentration of Filipinos and Filipino-Americans in the U.S. – with a storied and complicated history of marginalization in the state's economic, political and cultural realms.
October is also the birth month of Filipino American labor leader Larry Itliong. Itliong partnered with Cesar Chavez to create the United Farm Workers (UFW) of America labor union.
Celebrating Filipino legacies
For the 2023 theme, the Filipino American National History Society (FANHS, a Seattle-based organization) has chosen 1898: Recognizing 125 years of Philippine-American history in recognition of 125 years since the signing of the Treaty of Paris by Spain and the U.S. The treaty led to the U.S. annexation of the Philippines and an access route to America for Filipino nationals who wanted to become American citizens that would have broad implications for future Filipino diasporas. 
FANHS founders Fred and Dorothy Cordova are profiled in the Seattle Civil Rights and Labor History Project, a UW consortium of community groups, UW faculty, undergraduate and graduate students.
Historically, caregiving and nursing have been an accessible point of entry into the U.S workforce for Filipino immigrants. The history of Filipino nurses in the U.S. dates to the establishment of American-style nursing schools in the Philippines during U.S. occupation in the early 1900s. After WWII and again in the 1960s there was an influx of foreign-born nurses, including many Filipinos, to fill nursing shortages across the country.
Related: Meet nurse, immigrant and lifelong learner Joseph de Veyra
Learn more
Support
Consider making a one-time contribution or setting up payroll deduction to one of our CFD member organizations working with and for the Filipino American community locally:
Filipino Community of Seattle Senior Services (charity code 0456600): assists in providing Seattle's elder Filipino community with physical, mental, and emotional support through social, recreational, and health activities as well as providing social services.  
International Drop-In Center (charity code 0337123): committed to promotion cultural diversity, ethnic pride, unity, educational and socio-economic empowerment to underserved elderly, immigrant, and vulnerable communities. 
Philippine Children's Shelter (charity code 1478307): provides a home, food, clothing, medical care, social services, and counseling for Filipino children in Cebu City, Philippines. Also runs a school for children all the way to high school.  
Filipino American Rural Mission (charity code 1479237): assists rural farmers and indigenous people with farming needs like seeds and irrigation, capital, and scholarships  
Filipino-American Community of Renton (charity code 0337134): works to educate the community about Filipino culture while also providing scholarship opportunities to students.
Contributed by Nicole Reeve-Parker