UW Combined Fund Drive
November 17, 2022
Keep warm and carry on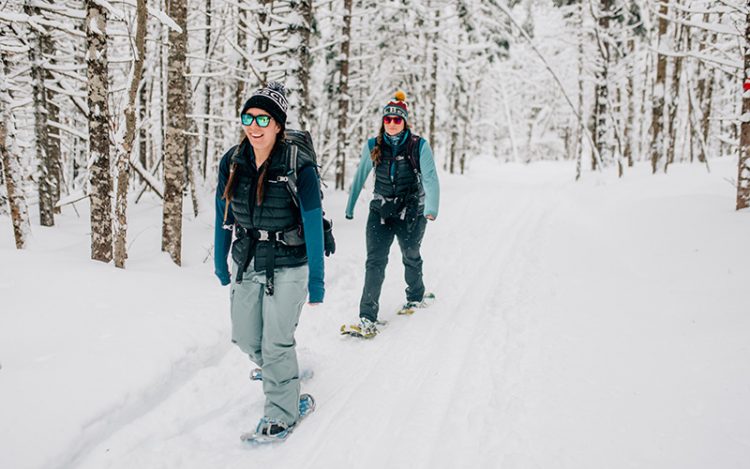 The winter months in the Pacific Northwest can make physical activities challenging, so we offer some activities to keep you active during the cold and dark months.
According to the Center for Disease Control and Prevention (CDC), "Regular physical activity is one of the most important things you can do for your health. Being physically active can improve your brain health, help manage weight, reduce the risk of disease, strengthen bones and muscles, and improve your ability to do everyday activities."
Related: Exercise safely in the dark (The Whole U)
Remember to bundle up (and maybe arrange for hot cocoa under blankets afterward).
What in the heck is Pickleball?
Pickleball is America's fastest growing sport. You might not know it was invented here in Washington State, on Bainbridge Island in 1965.
All you need to play are two rackets and a wiffleball.
There are year-round tournaments, which you can search through here. Many tournaments benefit non-profits, like the Susan G Komen Tournament and camps for players of all ages, like Engage. 
If you know an indoor court, make a reservation! If it isn't raining, think about a quick friendly game on a nearby outdoor court. Here is a list of tons of local courts.
Soccer? In this weather? Perfect!
Soccer is truly a year-round sport. If you have a ball and a place to kick it, a little game might be just the thing this winter. If playing isn't your thing, maybe adventure outside to enjoy watching some games!
This November 20th the World Cup kicks off, with Qatar, the host country, playing Ecuador at 8am PST. If you're interested in watching the world's largest sports event, consider watching at the Seattle Center! The final game watching party (Armory, 305 Harrison St, Seattle, WA 98109) starts on December 18th at 7am, and will have music, entertainment, giveaways, and prizes.
While we are lucky to have some amazing local teams, from the Women's and Men's Husky teams (Go Huskies!), to the OL Reign and Seattle Sounders, nothing gets the soccer world buzzing quite like the World Cup every four years.
We don't have to wait long for the next major soccer tournament after this one, with the Women's World Cup in 2023! It is one of the fastest growing sports events in the world, and the American women lead the way with 4 titles.
Do good, feel good! 
Whatever matters to you also matters to others. Even smaller donations can combine to make a big difference in the world. Consider making a one-time donation or setting up payroll deduction to one of our CFD member organizations working to make our communities healthier and more resilient. 
During the celebrations, and hopefully as we cheer on our national teams, consider donating to these charities that use the platform of soccer for the greater good:
You might also check out the following non-CFD organizations for volunteer opportunities and ways to get involved with youth soccer:
Washington Youth Soccer Foundation: We believe a healthy future starts with a soccer ball. By creating equity in youth soccer, every child in Washington can develop to their full potential through soccer.
Rave Seattle: RAVE Foundation envisions a region abundant with free play, where we all work together to use soccer, the world's sport, to inspire youth and support our brilliant communities.
Seattle Street Soccer: Street Soccer Seattle is a non-profit program dedicated to supporting and empowering young adults who have been affected by homelessness. At our core, we organize soccer teams for players from Seattle's shelters, streets, and transitional housing programs.
---
Contributed by UWCFD campaign assistant Travis Hyde.
Travis has previously been a training and development specialist, managed vacation rentals, and taught ESL. He also coaches youth soccer at a local middle school. He loves reading and writing, hanging out with his dog West, and he recently got married. Helping the UWCFD engage and contribute to the community is an honor and he is looking forward to a fantastic campaign this year!
Travis can be reached at (206) 221-1208 or travissh@uw.edu.