UW Combined Fund Drive
November 10, 2022
The arts and you
The arts have so many benefits, some of which are obvious, while others are perhaps a little more hidden.
For the end-user, benefits like beauty, design, profundity of expression and experience, joy and inspiration are clear and wonderful outcomes.
The arts have certainly made a huge difference in my life and I know I'd not be the same person today without these sometimes profound experiences. What I've learned, the people I've met, colleagues and friendships forged, the creative and performance process, the adventures, the teaching, writing, and challenges have all moved my world and, I believe, thus they do to the greater good.
Yet, for those participating in a different way – such as learning how (such as playing the piano or studying ballet) through an arts discipline, the benefits are equally if not more beneficial.
When you learn a new skill, you learn:
how to deploy critical thinking
time management
how to think scientifically – such as theory/premise
logic
about simple and complex patterns such as 3/1 (three things alike, one different)
compositional tools such as repetition, reversing and retrograding
planning ahead
being prepared
paying attention to the moment and to instructions
critical listening
tracking and memorizing simple and complex counting
time signatures
shifting and demanding priorities
choreographic patterns simple and complex
working individually and collectively as a team/ensemble
putting what you've learned into immediate application and practice – it's not just theoretical!
I believe the arts are critical to the expression of life and now, more than ever, groups and individuals needs our financial and moral support.
Related: Listener powered: Public radio in the Pacific Northwest
Support
There are many outstanding arts groups that are a part of the Combined Fund Drive. Let's dive deep into keeping our communities thriving by giving back to those organizations that motivate us, move us, and bring beauty to our world. Please support today's current, and the new, next generation!
Consider making a one-time contribution or setting up payroll deduction to support their missions of making art accessible to all:
5th Avenue Theatre (charity code 0315079): The 5th Avenue Theatre Association exists to produce and present live musical theatre for the cultural enrichment of the Northwest community, and to preserve, maintain and operate the historic and irreplaceable 5th Avenue Theatre.
98.1 Classical KING FM (charity code 1480363): Classical KING FM is the only 24/7 public radio station dedicated to classical music in the Puget Sound. Founded in 1948, listener-supported since 2011, it delivers commercial-free music to its 300,000 listeners on 98.1 FM and on king.org.
Pacific Northwest Ballet Association (PNB) (charity code 0315115): Pacific Northwest Ballet's mission it to enrich lives in the Northwest region through providing superior dance performance, world-class ballet training, and powerful community outreach and education programming.
Museum of Glass (charity code 1480984): The Museum of Glass provides a dynamic learning environment to appreciate the medium of glass through creative experiences, collections and exhibitions.
Spokane Symphony (charity code 0315140): The Spokane Symphony Society believes that orchestral music nurtures the human spirit and is integral to the preservation and development of our American culture. We are committed to providing performances of symphonic chamber orchestra repertoire.
University of Washington Henry Art Gallery (charity code 0463098): Gifts to the UW Henry Art Gallery help provide opportunities for visitors to experience the power and impact of modern and contemporary art.
University of Washington World Series (charity code 0315154): The UW World Series presents internationally acclaimed artists in music, theater and dance, and offers innovative educational programs to children and adults.
Cornish College of the Arts (charity code 0315636): Provides students aspiring to become practicing artists with an educational program of the highest possible quality, in an environment that nurtures creativity and intellectual curiosity, while preparing them to contribute to society as artists, citizens, and innovators.
Tacoma Art Museum (charity code 1478486): Tacoma Art Museum remains the leading resource for art of the Pacific Northwest and greater western region.
---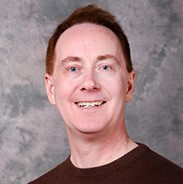 Contributed by Dean Speer, UWCFD Senior Campaign Assistant
Senior Campaign Assistant Dean Speer is a retired/active UW employee and long-time supporter of the UWCFD. Dean was the volunteer UWCFD Campaign Chair for three years and served on the State of Washington CFD Board, appointed by Governor Locke. He teaches ballet and modern dance part-time and is the author of On Technique.
Dean can be reached at (206) 221-1204 or ballet@uw.edu.