About Mindy Kornberg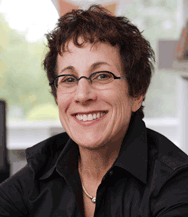 Mindy Kornberg, appointed vice president for UW Human Resources (UWHR) in 2006, provides human resources leadership and strategic guidance across the University of Washington system consisting of three campuses, two medical centers, and several smaller offsite locations locally and globally. UWHR's responsibilities for labor relations, benefits, organizational development, violence prevention, disability accommodation services, and employee engagement encompass all faculty, staff and graduate student employees at the University of Washington. In addition, UWHR provides full cycle staff human resources services in the following areas: talent management, compensation, professional development, employee relations, HR information services, legislative analysis, and policy development.
From creating welcoming workplaces and productive relationships with our ten union partners to fostering leadership development and employee engagement programs that have achieved national recognition, Mindy emphasizes the importance every employee plays in advancing the mission of the University.
A frequent guest speaker at national human resources and higher education conferences, Mindy is also a lawyer, sworn into the United States Supreme Court Bar and admitted to the North Carolina State Bar, Alaska State Bar, United States Court of Appeals for the District of Columbia, and the United States Court of Appeals for the 9th Circuit.