Introducing The Learning Lab
Categories: POD News
After successfully offering Leadership Advantage for two years, we have now upgraded to Skillsoft's newest platform, Percipio, to bring you The Learning Lab, a 24/7 online platform with a customized set of 86 channels for UW leaders and staff. Each channel offers subtopics with assets in a variety of formats, including short video courses, ebooks, and audiobooks, and users can customize their online learning experience by selecting areas of interest and creating a list of favorites.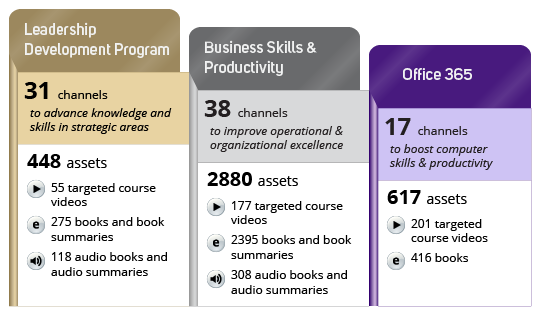 Leaders may be particularly interested in working through the three channels available in the Leadership Development Program: Leading Yourself, Leading Your Team, and Leading the Business. The Learning Lab also provides myriad development opportunities for individual contributors, or for leaders who need targeted development in interpersonal and operational areas, through the Business Skills & Productivity and Office 365 offerings.
In addition, POD is offering The Learning Lab Interactive, which pairs your Learning Lab subscription with a development partner, Training & Organizational Development Specialist and Certified Professional Coach Lee Davis, who will provide one-on-one coaching sessions and help you leverage your learning throughout the year.
Subscribe now to enjoy the benefits of The Learning Lab all year, or visit our Online Learning page to learn more!