UW Combined Fund Drive
March 27, 2023
Acceptance, not just awareness: Changing the conversation around Autism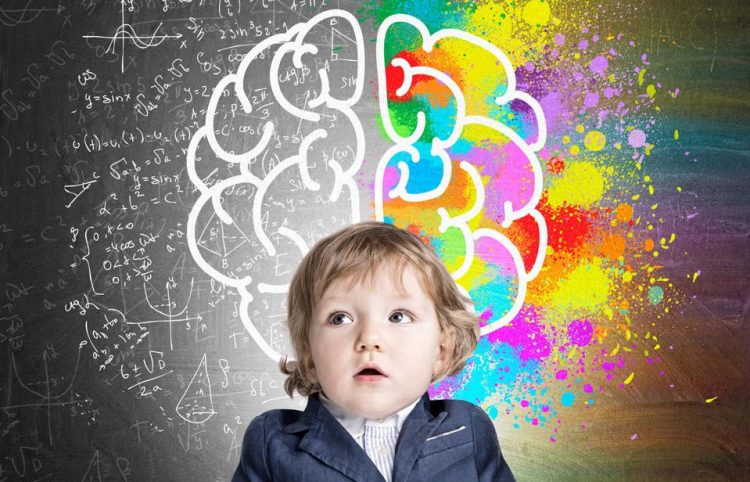 April is Autism Acceptance Month, an opportunity to deepen our understanding of this complex developmental disability.
According to The Autism Society of America, Autism Spectrum Disorder (ASD, or just Autism, capitalized) is a complex, lifelong developmental condition that typically appears during early childhood and can impact a person's social skills, ability to communicate, ability to form and maintain relationships and behavioral self-regulation.
The Autism experience is different for everyone. Often referred to as a "spectrum condition" that affects people to varying degrees, it is frequently characterized by challenges with repetitive behaviors and non-verbal or limited communication.
Across all racial, ethnic, and socioeconomic groups about 1 in 36 U.S. children have been identified with Autism, with boys nearly four times as likely as girls to be identified, according to the CDC. There is no known single cause of Autism, but many factors are thought to contribute to its development, including environmental, genetics, preexisting conditions and abnormalities in brain structure.
Early diagnosis helps a person receive resources that can support the choices and opportunities needed to live fully.
Autism in adults can be challenging to diagnosis, and late-identified adults might find that a diagnosis offers little in terms of day-to-day support or benefit – in addition to being expensive. On the other hand, a formal diagnosis offers validation that a real, identifiable reason for certain differences exists, offering psychological clarity, relief and perhaps greater self-acceptance.
Ever wonder if you or a loved one could be autistic? Check out this UW Autism Center webinar Could I Be Autistic? A Free Webinar for the Self-Diagnosed or Wondering on April 25 at 6 p.m.
Over the last two decades, extensive research has explored the connection between childhood vaccinations and autism. The results of this research are clear: vaccines do not cause Autism.
The 2021 shift from Autism Awareness Month to Autism Acceptance Month reframes the conversation to focus on intentional inclusion. The change represents a long-held belief by Autism and neurodiversity advocates that helping Autistic people lead more fulfilling lives, rather than treating the condition like an illness, is the appropriate approach.
"Awareness is knowing that somebody has Autism," said Christopher Banks, CEO of The Autism Society of America. "Acceptance is when you include a person with autism in your activities."
Learn more and get involved
Parents and caregivers can use the CDC's Learn the Signs, Act Early program to monitor children's development and know when there might be a concern; the brief checklist of milestones provides a child development baseline.
The Autistic Self Advocacy Network (ASAN) seeks to advance the principles of the disability rights movement with regard to Autism. ASAN believes that the goal of Autism advocacy should be a world in which autistic people enjoy equal access, rights, and opportunities.
UW's Do-IT (Disabilities, Opportunities, Internetworking, and Technology) Center is dedicated to empowering people with disabilities through technology and education. It promotes awareness and accessibility—in both the classroom and the workplace—to maximize the potential of individuals with disabilities and make our communities more vibrant, diverse, and inclusive.
Check out Art Enables, an art gallery and vocational arts program dedicated to creating opportunities for artists with various disabilities to make, market, and earn income from their original and compelling artwork. Resident artists receive 70% of all art sales. Purchase artwork by resident artists.
In
The world needs all kinds of minds,
Temple Grandin, diagnosed with Autism as a child, talks about how her mind works — sharing her ability to "think in pictures," which helps her solve problems that neurotypical brains might miss. She makes the case that the world needs people on the Autism spectrum: visual thinkers, pattern thinkers, verbal thinkers, and all kinds of smart geeky kids.
Read Your "Autism Awareness Day" Might Be Excluding Autistic People (Harvard Business Review) to better understand how organizations can meaningfully uplift the voices of Autistic people in discussions and celebrations of neurodiversity.
Watch The Exclusion & Dehumanization of Autistic & Neurodivergent People, written and produced by the Neurodivergent Rebel Lyric Rivera, a trans-nonbinary Autistic self-advocate.
Search the hashtags #ActuallyAutisic and #CelebrateDifferences on social media for a look at a social movement giving Autistic people back their power; check out the UW Autism Center's Autism Stories, a series of podcast conversations about life with Autism based on the belief that everyone has a story to share; and carve out some time for the excellent playlist The Autism Spectrum from TED Talks.
Support
Consider making a one-time contribution or setting up payroll deduction to one of our CFD member organizations working to create a more inclusive life for people with Autism:

University of Washington Autism Center (charity code 1481191): This fund supports activities at the UW Autism Center. The Center provides professional training, diagnostic evaluation and program consultation for children with Autism and related pervasive developmental disorders.
Autism Society of America (charity code 0315891): A national source of information, advocacy and support that reaches local communities with a one-of-a-kind nationwide network of Autism knowledge and support.
The Arc of King County (charity code 0315598): The Arc of King County promotes and protects the rights of people with intellectual and developmental disabilities so they can live, learn, work and play in the community – improving the quality of life for us all.
Disability Rights Washington (charity code 1481504): Our mission is to advance the dignity, equality, and self-determination of people with disabilities. We pursue justice on matters related to human and legal rights.
Autism Empowerment (charity code 1480886) is devoted to promoting a culture of acceptance, enrichment, inspiration and empowerment for youth and adults on the Autism spectrum, and their families. Autism is OUR journey. We'll meet you along the way.
Kindering (charity code 0315445): Kindering embraces children of diverse abilities and their families by providing the finest education and therapies to nurture hope, courage, and the skills to soar.
Wonderland Kids (charity code 1478424): is a nonprofit agency serving children with developmental delays, disabilities, and prenatal substance exposure. Founded in 1969, Wonderland is dedicated to helping children meet healthy developmental milestones.