UW Combined Fund Drive
March 29, 2021
April is National Child Abuse Prevention Month
Contributed by Noam Soker, UWCFD Graduate Intern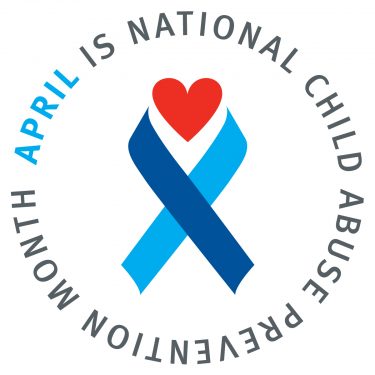 We all want to protect children's well-being. Though states may have different definitions and agencies to address child welfare, they generally work to ensure children are not neglected nor abused, have basic needs met, and are being cared for.
This year, the Children's Bureau of the U.S. Office of the Administration for Children & Families, chose the theme "Thriving Children and Families: Prevention With Purpose" to guide their efforts to raise awareness of child abuse.
The Problem is Serious
Child abuse can take multiple forms: physical, sexual, emotional, and neglect. It is estimated that 1 in 7 children have experienced child abuse or neglect this past year. Most cases, 78%, of substantiated abuse involved a parent. The staggering statistics are considered an underestimation, according to the Center for Disease Control. In 2019, nearly 2,000 children died at the hand of abuse or neglect.
The consequences of child abuse are evident in many ways. There may be immediate signs of physical injuries such as bruises, cuts or broken bone. Emotional and psychological issues may be harder to uncover and have long term effects on the child's overall well-being. Financially, total lifetime economic burden of child abuse and neglect was about $428 billion in 2015.[1]
Children are the future and also very vulnerable.
As is true for many social issues in the United States, child abuse and neglect is often one symptom. Rates of child abuse and neglect are 5 times higher for children in families with low socio-economic status compared to children in families with higher socio-economic status.[2]
The trauma experienced by children also affects the likelihood of graduating high school, engaging in high-risk behaviors, and experiencing mental health difficulties including substance abuse.
Being Part of the Solution
A first step is to identify potential risk factors such as parental stress, substance abuse, and poverty and try to provide support.
Participating in protective factors can shield children from abuse. Protective factors include parental resilience, nurturing and attachment, knowledge of parenting and child development, concrete support, social connections, and social-emotional competence. Many organizations and government programs offer support and directly address these factors.
Additional suggestions to preventing child abuse are to strengthen economic support for families, evaluating and changing social norms about parenting, increasing accessibility to quality childcare and early childhood education, enhancing parent education, and offering interventions for future risks.
On an individual level, there are actions you can take to prevent child abuse and neglect
Know the signs of child abuse and neglect. A starter list of symptoms includes:
Withdrawal, depression, anxiety, fears, self-harm
Behavioral changes and delayed emotional development
Unexplained injuries
Sexual behavior or knowledge that's inappropriate for the child's age
Blood in underwear
Lack of clothing, hygiene, appropriate medical attention
Hiding food for later, taking food without permission, poor weight
If you or someone you know needs to report child abuse, please contact your regional Child Protective Services.
Nonprofit Highlight: Children's Advocacy Centers of Washington
Children's Advocacy Centers of Washington (CACWA) works to promote a collaborative response to child abuse, reach all victims, and reduce trauma by advancing the work and mission of Children's Advocacy Centers (CACs). CACs use a multidisciplinary team approach that brings together professionals from law enforcement, child protective services, medical, mental health, victim advocacy and other agencies to offer comprehensive services to children and their families.
As a child-focused, child-friendly facility, children and their non-offending family members feel safe enough to get the help they need to stop abuse and begin the process of healing. Nationally, CACs serve more than 370,000 kids each year, helping them recover, and educate more than 2 million people, helping prevent abuse. Their work includes direct services and programming, community engagement, and advocacy. To give to CACWA through the Combined Fund Drive, use charity code 1479419.
Graduate intern, Noam Soker, spoke with Paula Reed, Executive Director of CACWA, about her journey with social advocacy and the work of CACWA. Watch the interview:
[1] Violence Prevention Fast Facts. (2021 March 15). Center for Disease Control. https://www.cdc.gov/violenceprevention/childabuseandneglect/fastfact.html
[2] 11 Facts About Child Abuse. DoSomething.org.