Return to Meet the Consultants
Performance Dimensions Group – Lynda Silsbee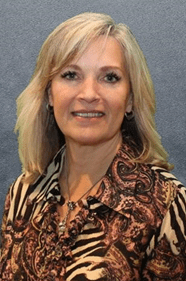 PHILOSOPHY STATEMENT
Performance Dimensions provides the resources and skills to nurture organizations along the path to achieving high performance. We believe that when people, process, and strategy align, GREAT things happen. Our team of consultants and coaches are the highest caliber professionals: experienced people with courage, creativity, integrity and a passion for facilitating organizational and individual effectiveness. Our clients consistently achieve results because we work in partnership with you to craft tailored solutions that meet your needs.
Areas of Expertise/Results
Organizational Assessment & Organizational Design
Leadership Team Effectiveness & Executive Coaching
Teambuilding and Team Development
Human Performance Improvement
Leadership & Management Development
Professional Skills Training & Development
Leading & Managing Change
Strategic Human Resource Planning & Alignment
360-Degree assessments & job-match assessments
Facilitation and Retreat Planning
Performance Management & Competency Modeling
Strategic & Business Planning
Team Building & Group Dynamics
Performance Coaching
Experience/Selected Projects
Developed strong relationships and successfully performed consulting, facilitation, coaching, and performance management work for more than 50 clients since starting the consulting business in 1999.
Friends of Youth—Non-Profit: Facilitated strategic planning for the organization, including the design of the meeting agenda, activities and content; facilitation of the business meetings; managing group dynamics, participation and conflict; and preparing meeting summary reports with action items and recommendations.
Seattle Cancer Care Alliance: Provided a comprehensive organizational assessment of the culture, structure and job designs for alignment with the strategic & growth plans. Recommended potential org/job/role structures that would be more effective to achieve the organization's goals. Identified career paths and succession priorities for key leadership roles within the organization.
City of Seattle – Multiple Departments/Divisions: PDG was awarded a 3-year 'master' contract for "on-call" consulting & coaching engagements with Seattle Public Utilities and was renewed two additional times due to excellent performance/results. Provided facilitation, consulting, and coaching services for SDHR, SDOT, City Budget Office, Mayor's Office, Dept. of Neighborhoods, and several other departments from 2009 through present.
Credentials
A. Business Administration, UW – Concentration in Organizational Behavior
Adjunct Faculty for Seattle Pacific University's HR Certification Course
Human Performance Technology Certificate Course, Seattle Pacific University, 2003
Certified Sr. Professional in HR – SHRM
Certified Performance Technologist – ISPI, 2003 (current through 2021)
Conflict Dynamics Profile certified coach & trainer
Master Certified Trainer/Facilitator – NetSpeed Learning Solutions, 2008
Certified Virtual Training Facilitator – NetSpeed Learning Solutions, 2009
Master-level Certified Consultant – Profiles International Assessments, 2011
CheckPoint Leadership360; Master-level Certified Consultant – Profiles International, 2011
Certified DiSC, Emotional Intelligence, and Conflict Styles assessments
Selected Clients
Fred Hutchinson Cancer Research Center
City of Seattle – Multiple Departments
Port of Seattle
Pacific Medical Centers
Seattle Cancer Care Alliance
King County Elections
Seattle Public Schools
The Bill & Melinda Gates Foundation
Return to Meet the Consultants