Return to Meet the Consultants
Lee Riley — UW POD Consultant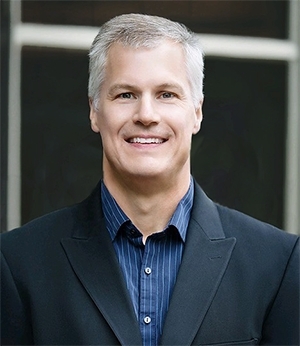 PHILOSOPHY STATEMENT
Your workplace culture is the foundation of your organization and, over time, is the best determinant of long-term success. It will augment or undermine everything else you do. Gallup's research tells us that 70% of the performance differential across groups arises from the culture created by those in leadership. Their metrics for success go far beyond mere financials and reflect variables such as employee engagement, customer satisfaction, turnover, innovation, quality, and other intangibles. Skilled leaders are that important.
Creating a positive, professional, and productive workplace doesn't just happen. When left on its own, workplace culture declines. Think of this as organizational entropy — the inevitability that all human systems (e.g., teams, departments, and even whole organizations) will become less effective over time. The antidote to this is intentionally engineering your workplace culture through a "best practice" approach to leadership and employee engagement.
This perspective drives everything I do. I partner with leaders and leadership teams to help them recognize their strengths, grow beyond their challenge points, and create a positive impact on those they lead. As a coach, I enjoy working closely with leaders to help them develop leadership awareness, core competencies, and strategic wisdom — and be the boss employees want to work for and the peer colleagues want to work with.
Areas of Expertise
Management/Leadership Training
Personal growth for leaders
Embracing boundaries in the workplace
Understanding employee engagement
Utilizing your power differential
Decoding your office through behavior styles
Moving from boss to coach
Leading through your organizational structure
Leading change/creating sustainability
Personal Growth and Development
Growing your adaptive skills for life and leadership
Understanding and changing your mindset
Managing stress, burnout, and self-care
Maximizing work-life balance
Creating a plan for personal growth
Executive/Performance Coaching
Personal growth and self-awareness
360 assessments
Competency development
Goal setting and accountability
Team Development/Retreat Facilitation
Team culture assessments
Team training and coaching
Facilitating difficult conversations
Action plans and goal setting
Personal growth workshops
Keynote presentations
Work Experience/Selected Projects
Consultant, Teleios Consulting/LeeRiley.com
Consultant/trainer, Nash Consulting
Lead facilitator, PREVENT, Whidbey Island Naval Air Station
Leadership instructor, Scimitar Ridge/Leadership Academy
Designed and delivered

Workshops focused on helping managers transition from "boss to coach"
Workshops to public sector employees considering leadership opportunities as their next career move
Executive leadership retreats focused on improving communication, creating alignment, removing barriers, and establishing common commitments
Leadership training programs for supervisors in both private and not-for-profit organizations
Employee workshops designed to equip non-supervisors with communication, problem solving, and team development skills
Coaching programs to assist mid-level managers in helping employees entering new leadership roles
Multi-day leadership retreats for large corporate clients using both experiential and traditional team development methods
Education
M.Div., Princeton Theological Seminary, emphasis in human development
MA., Gordon-Conwell Theological Seminary, emphasis in leadership
Graduate Studies in Education, Seattle Pacific University
Secondary Teacher Certification, Seattle Pacific University
BA., Seattle Pacific University
Select Client List
City of Seattle
City of Tacoma
Seattle City Light
Tacoma Power
Microsoft
Moxiworks
Color Creative
Chelan County Medical Center
Grant County PUD
Hitachi
Chelan County PUD
GLY Construction
Columbia REA
Return to Meet the Consultants