Return to Meet the Consultants
Greg Taylor
PHILOSOPHY STATEMENT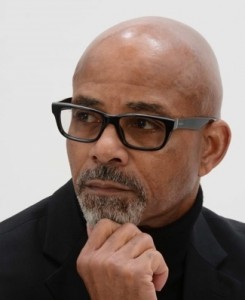 Community Connection Consulting provides professional development, keynotes and consulting services to assist organizations and individuals to engage in authentic outcomes-based dialogue about race, equal justice, equity, social/economic opportunity and the development of "Life Mastery" skills. Our philosophy is to imagine monumental success for your organization, and then to assist you in pursuing it. Our training sessions inform how to create, adopt and cultivate successful sustainable strategies that promote diversity, equity and inclusion in your personal, professional and community environments.
AREAS OF EXPERTISE/RESULTS
Keynote Speaking
Retreat and Meeting Facilitation
Team Building and Development
Diversity Consultation
Leadership Coaching
Process Improvement Facilitation
Strategic Planning Facilitation
Presentation Skill Development
EXPERIENCE / SELECTED PROJECTS
Extensive policy and planning leadership experience as Renton City Council member since 2008. Served on committees in areas of public safety, finance, community services, transportation, and utilities. Regionally, served on King County's Committee to End Homelessness, Domestic Violence Initiative, Safety of Newborn Children Task Force, and Region 6 Homeland Security Council / Citizen Corps Council.
Passionate, focused, dynamic and solutions-oriented civic leader, community enrichment strategist, and social justice advocate who imagines monumental success, then pursues it. With over 25 years of experience in business, community, and government environments, brings a unique and broad perspective and approach in problem solving.
Highly-developed assessment capacity; successful decision-making experience with city government and major organizations in positions of increasing responsibility and visibility; extensive regional relationships with business, government and community organizations.
A skilled servant-leader with extensive proven abilities in leadership development, community engagement and outreach, dynamic and effective facilitating, moderating, negotiating, curriculum development and building consensus among diverse constituents and stakeholders with competing interest. Ability to analyze, evaluate, plan, develop programs and supervise the implementation of systems-changing equity improvement initiatives.
CREDENTIALS
Dominion College – Leadership Development: Practices & Principle
25 years' experience in various leadership roles
25 years' experience as trainer & consultant
Communities in Schools: Renton Advisory Council Member
Renton City Council member, 2008 to present
LEOFF Board – Law Enforcement Officers & Firefighters – Chairman
Renton Chamber of Commerce – former chairman & board member
City of Renton, Planning Commissioner
SELECTED CLIENTS
Washington State Minority & Justice Commission
Clackamas County Government
Northwest Justice Forum
King County Adult & Juvenile Detention – Community Corrections Division
United Way King County
Evergreen State College
Valley Cities Counseling & Consulting
City of Seattle Parks and Recreation Department
Housing Development Consortium
Wellspring Family Services
NAVOS Mental Health Services
Multi-Service Center
Lake Washington Institute of Technology
Return to Meet the Consultants