Return to Meet the Consultants
Curt Wang – Collaborative Brain Trust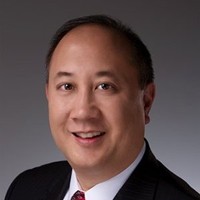 PHILOSOPHY STATEMENT
I am an executive coach who is passionate about helping smart, creative and successful executives and leaders live their best careers, lead bold initiatives and take on higher levels of responsibility.
I work with my clients to tap into their strengths, values, expertise and experiences so that they can develop a better awareness of who they are or can be when they are at their very best. When we develop this understanding, I challenge each individual to activate their full potential to be a stronger leader, manager and collaborator. These skills help them achieve their goals and make significant contributions to their organizations.
AREAS OF EXPERTISE/RESULTS
Coaching leaders making significant jumps in responsibility including to the highest levels of executive leadership.
Coaching leaders to be even stronger leaders by becoming more influential, more strategic, more collaborative and better political navigators.
Helping leaders charged with leading critical change initiatives.
Coaching leadership teams to be more effective and more collaborative.
EXPERIENCE / SELECTED PROJECTS
University Executive Coaching Engagements: Dean and Chancellor of a Massachusetts-based University; the President and a Dean of a Minneapolis-based University; the Provost of a Chicago-based University; Numerous Directors and Managers at a Washington D.C.-based University.
Non-Profit Coaching Engagements: The CEO and the leadership team of a prominent Chicago-based civic organization; the CEO of an internationally known Chicago-based fine arts organization; numerous VPs and Directors of a Baltimore-based global relief agency.
Select Corporate Engagements: The CEO and COO for a rapidly growing health care company, the Partner and Head of Marketing for a premier restaurant group, the COO for the leading senior living company, and the VP Global FP&A for a major CPG company, senior leadership in an innovation consultancy, Chief Sales Officer of a major consulting firm, VP at a major investment management firm, CEO for household name food company, and the Chief Operating/Marketing Officer of a newly public CPG company.
CREDENTIALS
MBA in Marketing, Strategy and Organizational Behavior, Kellogg School of Management, Northwestern University
Master of Science in Positive Organizational Development and Change, Weatherhead School of Management, Case Western Reserve University
B.S. in Accountancy, University of Illinois at Urbana-Champaign
Coach U Advanced Program Graduate and Former Faculty Member
Change Management Certified from Prosci
Change Leader Certificate Program from Cornell University
Certification in Hogan Leadership, MBTI, DiSC, Strengths
SELECTED CLIENTS
Northeastern University
Georgetown University
John Hopkins University
University of Ohio
Return to Meet the Consultants