David B. Thorud Leadership Award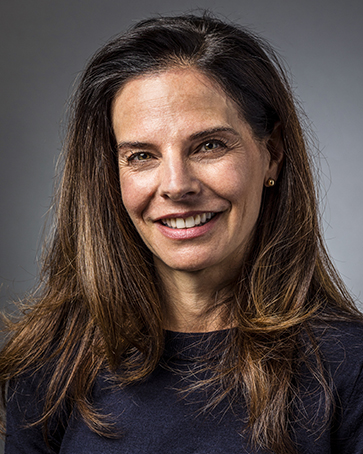 It is with great pleasure that I write to express my complete support of the nomination of Professor Gail Joseph for the David B. Thorud Leadership Award. Gail's impact on the field of early childhood education is truly outstanding, within the University, in our region, and across the nation. Gail has deep knowledge and experience in early childhood education and served as the founding director of our College's Early Childhood and Family Studies (ECFS) undergraduate program. She also directs multiple research initiatives to make high-quality early learning more available to the most vulnerable students in Washington State and across the nation.
Partnering with the Washington State Department of Early Learning, Gail directs Cultivate Learning (formerly CQEL, the Childcare Quality Early Learning Center), a center focused on research and service supporting early learning initiatives across Washington. Gail and the Cultivating Learning team are key in implementing the state's quality rating and improvement system–Early Achievers–developed by Gail and her team to assess and support the state's early learning and care providers. Early Achievers started as a voluntary program and is in the process of scaling up to cover all providers in the state.
"CQEL has been instrumental in advancing the early learning system in Washington State," said Nicole Rose, assistant director for quality practice and professional growth at the Department of Early Learning. "As we work to ensure 90 percent of children are kindergarten-ready by 2020, Gail and her team will be valuable partners in serving the children and families of Washington." Rose noted that Gail is helping the state think about critical issues such as preschool expulsion and high-quality early learning settings. Gail and the Cultivating Learning team are also evaluating an expanded learning opportunity pilot that promotes high-quality experience in before and after school, as well as summer opportunities for poverty-impacted children.
Not satisfied to simply assess the quality of childcare settings, Gail is passionate about supporting and deepening the expertise of childcare providers across the city, state and nation. During the past four years, approximately 3,400 early learning professionals in Washington have participated in professional development programs overseen by Dr. Joseph, including sessions for Spanish and Somali speakers. At the national level, Gail and her COE colleague Susan Sandall secured a $40M grant from the federal Head Start program to identify and disseminate the highest quality early childhood practices to the national workforce. Through her work within the National Center for Quality Teaching and Learning (NCQTL), Gail has made the work of the University of Washington central to national discussions, including those within the White House.
Gail infuses similar passion into our University programs. As part of our Early Childhood and Family Studies program, Gail developed an online tool, the Coaching Companion, which supports job-embedded coaching of students working in early education settings. Students, who frequently are employed as teachers in early childhood classrooms, take video of themselves in classrooms, annotate it with their own observation, and receive highly focused feedback. Over time, students show their ability to use effective, evidence-based practices but also demonstrate their ability to give effective feedback to their peers (a virtual community of practice) by modeling the feedback strategies used by UW instructors.
Acknowledgement of Gail's varied contributions comes from her UW colleague Dr. Susan Spieker, Kathryn Barnard Endowed Professor of Infant Mental Health. Dr. Spieker noted that "Any one of these efforts: Early Achievers, CQEL, or NCQTL, is a phenomenal contribution to UW's mission, to our state's education efforts, and to our national goals. It is awe inspiring that Gail was deeply involved in the success of all three . . . . She is truly a transformational force while being firmly grounded in early childhood practice."
With support from the Gates Foundation, Gail is expanding online learning opportunities, piloted in our ECFS program, in an effort to improve the early childhood workforce nationwide via the EarlyEdU Alliance. The EarlyEdU Alliance was created to open access to high-quality preparation for the nation's early education workforce. Nearly 50 institutions of higher education, many of which serve poverty-impacted and underserved communities, are members of the EarlyEdU Alliance. As members, the early education faculty at these institutions receive a wide range of professional development, resources and courses, including the Coaching Companion.
Historically, teacher preparation programs are often criticized for separating coursework from field-based learning. Yet, we know that the proof of a new teachers' learning is effective application in the classroom. Gail thinks deeply about the problem of this unhealthy divide or bifurcation. Her work with the Washington State Department of Early Learning, with the Coaching Companion, and other innovations is transforming the way we prepare teachers of young children to meet the needs of our youngest and most vulnerable learners. She is truly deserving of the David B. Thorud Leadership award.