David B. Thorud Leadership Award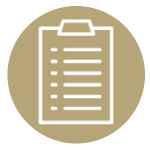 Nomination Criteria
Awardees are chosen based on a variety of criteria that demonstrate leadership, including exhibiting—through project work, team work or other service—innovation, the ability to find practical solutions for complex problems, teamwork and excellent listening skills. The Thorud Award is presented to two UW employees each year, who receive $2,500.
Learn more about the Thorud Award
David B. Thorud
The Thorud Award honors the long and varied service of its namesake. David Thorud came to the UW in 1981 as dean of the College of Forest Resources, but then stepped into other key leadership positions when the need arose, including director of Government Relations, acting vice president of University Relations, special assistant to the president, and acting provost. Despite retiring in 2000, Thorud remains active in the UW community as dean emeritus.