Distinguished Staff Award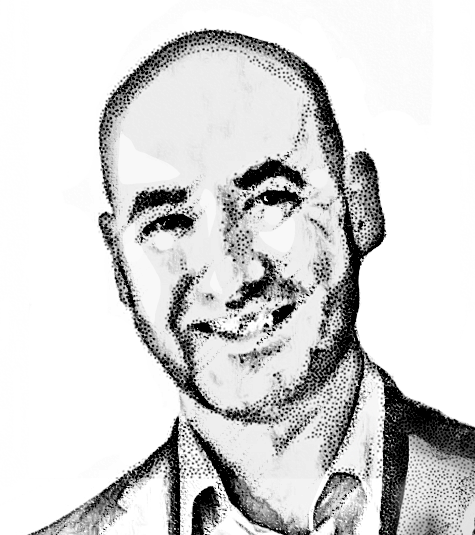 I wanted to take a moment to acknowledge a positive encounter I had with an MRI tech yesterday. I had a patient that was added on for an imperative MRI scan in the afternoon. After a brief review of the patient history, I met the patient on his floor and was immediately aware of his apprehension of not only the scan, but also his recent health changes/diagnoses. MRI had been attempted with poor outcomes in previous days and our team was assigned to provide minimal sedation under moderate sedation protocol monitoring d/t his advanced age.
While I have been beyond impressed with the entire Radiology team during my introduction to UWMC, I was profoundly touched by the attitude, demeanor and professionalism of Noah in MRI. The patient and I arrived to MRI with a plan to start slow, but potentially double the previous dose of lorazepam administered for anxiety. The patient was confident that with a RN by his side or available with the push of a button, he could "get through it." Instead, the following is what happened:
Noah entered with a gentle, but confident demeanor and sat down next to the patient. He reviewed the patient's previous experiences, genuinely listened to his concerns and set forth a plan that did not include an increase in medication, but instead an increase in customer service that included a custom, human-specific tailored plan that he promoted with utter confidence. The patient agreed and Noah delivered on every promise he had made to the patient. This included everything from ambulation to positioning; from just being available to checking in "just in case." Additionally, he outlined timelines and informed the patient of positive outcomes including "great images" and " physician approved" results for the scan. I'd be lying of I didn't admit I teared up – I adore such caring for humans. After all, that is what we all are (human) and how we deserve to be treated before and after any of us become a patient. Noah nailed it. Please forward my kudos to his managers.
Thanks for taking the time to read this ~ He makes a difference.
Best regards,
Erin L. VanSlogteren, BSN, RN
---
Countless letters from patients have been received about Noah's extraordinary care. "Noah read our previous ultrasound report from another institution and adjusted the MRI scan appropriately. He took the time to develop a full understanding and this allowed the radiologist to deliver an accurate reading that was substantially different from one I received from another institution. It allowed my doctors to adjust my treatment and today I am almost fully recovered, thanks to Noah and the team."
"She feels her tech was very accommodating, he was able to get her to get over her fear of the MRI machine! She says he is awesome and would like to let him know how wonderful it was to have someone take care of her and make her feel safe during the procedure. She said he was compassionate, he was able to keep her calm and comfortable without making her feel any anxiety or silly for having a fear of it and being nervous. He was able to make it so comfortable that she was able to go into the whole machine. She felt that he was very caring and helpful. She says he was amazing!"
I wanted to pass along compliments from Ms. Barbara Benson (U6715934) who states that she wanted to compliment the "wonderful staff". She states that the "MRI staff are over the moon. A wonderful team, full of professionals". She states that they "make a procedure enjoyable and easy to tolerate". She also wanted to share a "huge thanks to Noah, who is so smart and kind. [She] is very grateful for him".
—Jennifer Brown