Distinguished Staff Award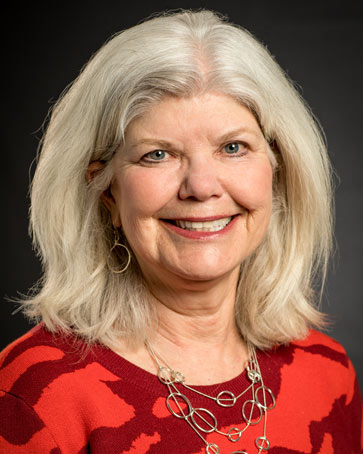 Nomination letter for Susan Reynolds, MSW for Distinguished Staff Award
To whom it may concern:
On behalf of physicians, pharmacists, fellows and students at the University of Washington Virology Clinic, we would like to nominate our social worker, Susan Reynolds MSW, for the Distinguished Staff Award at the University of Washington.
Susan is a dedicated social worker and a team player. Our clinic serves patients with HIV, the virus that causes AIDS. All of our patients, even those with the best health insurance plans, often need social work services because of the complex issues of paying for HIV medication. In addition, a disproportionate number of our patients are homeless, mentally ill, facing addiction, or facing other social challenges that have a negative impact on adherence to their prescribed antiretroviral therapy. We also serve immigrants to the US from multiple countries, and have patients of many backgrounds, languages and nationalities in our clinic.
Susan joined our clinic in March of 2014 and quickly established herself as a key member of our clinic team. She is helpful, available, and has great ideas about ways to serve our patients. She puts them at ease and has spent countless hours, time and energy working with some of our most challenging patients. She has supported us as clinicians as we face the challenges of working with our patients, and she never gives up on anyone.
We will share anecdotes about Susan's work that demonstrates her importance to our clinic. One example is a patient that we were working with who is a recent immigrant from a West African country, and is a single mother with 7 children. Susan began working with her after the birth of her youngest child. We were looking for ways to help her to improve her health, and we had suggested that Susan help this patient to get health insurance, to apply for charity care for copays and noncovered costs, and to navigate the complexities of picking up expensive medications. Susan went further. She did a complete assessment and also recommended multiple resources for the patient's children, including making sure that they were seeing their pediatrician, helping the mother learn about school nutrition and summer enrichment programs, and helping arrange evaluation for one of the children who was showing signs of a developmental delay. Each of our most marginalized patients represents a unique challenge that requires Susan to recognize their special needs and assist each patient to navigate these complex processes. Her efforts make a huge difference in the life of each patient and their families.
We also work with multiple homeless clients who can be unpredictable in their access to care. Sometimes they miss important appointments, only to show up on random days unexpectedly. Susan has been able to work with this most challenging group of patients to be sure that they are served as best we can, taking their own limitations into account. A few of these patients are very mistrustful of the health system, one of them related that working with Susan had helped him realize that we really do want to help him. Another patient had been so challenging that some had proposed that we "ban" him from getting care at our clinic. Susan was able to work with the patient about his behaviors so that we could continue serving him safely and respectfully.
Susan is an inspiration to us in our setting and richly deserves recognition for her endless energy and enthusiasm for getting our patients what they need and deserve. Since joining our clinic, she has sought additional training opportunities to learn more about serving our African patients and the unique challenges they face in dealing with HIV, and to understand different funding avenues for HIV medication and care in the complex post-ACA environment. She has also been a leader in making sure that we can offer pre-exposure prophylaxis to HIV negative patients who need this new prevention modality.
Susan also mentors social work students who benefit greatly from working with someone with her experience, her compassion, her daily display of "unconditional positive regard," and her appetite for helping patients. She takes students new to the profession and helps them to understand the resources available and helps them to learn the trade from an expert. Susan is a busy clinical social worker with a full plate, and mentoring adds additional duties and time to her responsibilities, but it is clear that she enjoys working with students and teaching them.
Susan is an experienced social worker at the top of her game and we are lucky to have her working on behalf of our patients. She is a tremendous asset to the University of Washington and clearly epitomizes the UW Medicine "Patients are First" credo.
Sincerely,
UW Virology Clinic
Alison Roxby, MD MSc, Assistant Professor, Departments of Medicine and Global Health
Robert Coombs, MD, PhD, Professor, Departments of Medicine and Laboratory Medicine
Geoffrey Gottlieb, MD, PhD, Professor, Department of Medicine
David Koelle, MD, Professor, Department of Medicine