Distinguished Staff Award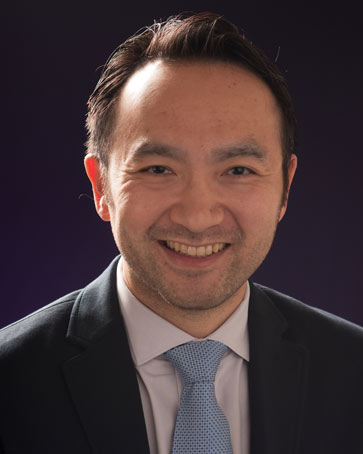 Kojay Pan was hired as Administrator for the Department of Civil and Environmental Engineering (CEE) in June 2010. This happened to be a particularly challenging time for the department—moral was at an all-time low due to budget cuts, staff turnover, and increased workloads. In addition, at the time Kojay started his position with CEE we had been without an active administrator for approximately 4 months so he had a backlog of work and frustrations to deal with as soon as he stepped through the door.
I'm happy to say that Kojay did not waste any time getting started. He rolled up his sleeves and jumped right in. Almost immediately, Kojay began meeting with faculty, staff, and students individually and in groups to get a handle on the areas of concern. He worked with the different constituencies to identify solutions and has worked tirelessly to implement as many as possible. One issue we struggle with in CEE is a shortage of physical space. It is a constant balancing act to find offices for our new faculty hires, graduate student desk space, open space that allows for collaboration between students and/or faculty, or even a place for students to sit while they wait for their next class. At a time when we had gotten used to an attitude of "don't ask, there's not enough resources", Kojay managed to find the funding and energy to lobby Classroom Support Services to reclaim a seldom used classroom and change it into a common area with multi-use furniture and a white board where students can meet and study; renovate our main conference room to allow for increased capacity, comfort and improved technology; and renovate our faculty/staff lounge to create a space that faculty and staff actually use and enjoy, together.
During the financial struggles we've experienced over the past several years, one thing we heard over and over was "closest to students, closest to labs". Meaning, as the "belt" continued to tighten, we needed to focus on maintaining the quality of our student services (instruction, advising, etc.) and research. While I do agree that these should be a priority, as a staff member, I couldn't help but feel like "we" were often times forgotten. Kojay recognized this and implemented monthly staff meetings where we were able to provide regular divisional updates and voice our questions, concerns, and suggestions in a safe and supportive environment. He scheduled faculty presentations at each staff meeting when individual faculty would talk about their research, what got them into engineering, and give the staff a bit of their personal background. This helped the staff not only learn what our faculty do, but helped staff and faculty to relate to each other on a more personal level.
In addition to regular staff meetings, Kojay was instrumental in setting up the first Administrative Staff Planning Session in recent departmental memory. This was an all-day "retreat" held in August that allowed the administrative staff to share in detail what their jobs entail. We talked about areas we find challenging and the parts of our jobs we really enjoy. We discussed areas of overlap and identified areas where cross-training was needed or desired. We formed committees to address some of the more critical areas of concern and we continue to meet, discuss, and make progress on these issues on a regular basis.
In addition to Kojay's work within CEE, it is not uncommon for him to collaborate with external units. He has developed good relationships with other administrators within the College of Engineering and regularly solicits input and ideas and shares best practices. He has served on a number of search committees in other departments (he's currently on the Administrator search committee in Electrical Engineering), and attends monthly Administrator meetings in the College of the Environment.
These are a few examples of how Kojay has made a difference in the Department of Civil and Environmental Engineering. I would add, from a personal standpoint, that I would not be here today if it were not for Kojay. Last spring, during one of Kojay and my regular weekly meetings, he innocently asked me how I was doing. He had no idea that I had actually hit my "breaking point" and had been considering looking for work elsewhere. I told him as much and he immediately put down his pen, looked me in the eye, and told me he valued me and would do everything in his power to help me with my situation. We discussed why I was feeling overwhelmed and quick-fixes as well as long-term solutions. I gave him a crash-course on processing VISIT internship applications and he took those on for 2 months while I worked to get the rest of my workload under control. We continue to touch base on a regular basis and I don't think a meeting goes by where he does not ask me how I'm doing and if there's anything he can do to help. The great thing about Kojay though, is that he really means it. This is not just "lip service" for Kojay. He "walks the walk." I am convinced that he sincerely cares about the future CEE and the people that make up the department.
Several years ago, one of my early mentors told me that there are 3 key ingredients to any successful relationship, whether it is personal or professional—trust, respect, and communication. Over time I have come to realize just how true those words were. I believe Kojay exemplifies these qualities and more. I cannot think of another person who is more deserving of the Distinguished Staff Award than Kojay Pan.