Distinguished Staff Award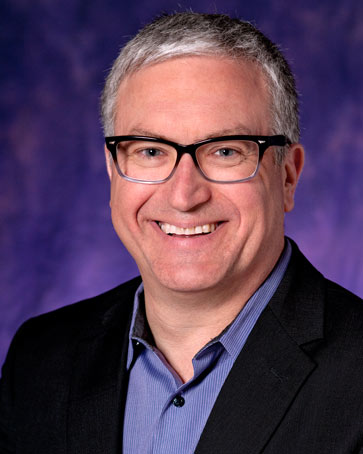 Rob's work with the development and implementation of the Housing Master Plan over the past six years has enhanced the residential student experience, transformed the UW campus west of 15th Ave NE, and supported development of the entire University District neighborhood. While doing so, Rob has significantly contributed to the unit's mission of "Working Together to Enhance Student Life" and the University's commitment to fostering an environment where students can develop mature and independent judgment and an appreciation of the range and diversity of human achievement; core tenets of HFS' residential education program.
Specifically, as the key orchestrator of a 10-year, $850 million redevelopment of the residential environment at the University of Washington, Rob displays the values of innovation, collaboration, and excellence on a daily basis. To achieve the addition or redevelopment of eight residence halls and apartments to date with future redevelopment of four halls, in this era of budget constraints, is the epitome of resourcefulness. The net addition of approximately 2000 residential beds will enable that many more students to enjoy the educational benefits of residential living.
No one has done more to integrate the University into the physical fabric of the local neighborhood and foster a positive student urban living experience than Rob. The innovative approaches he has led have served as a model in the housing profession nationally. The HFS residence halls and apartment buildings developed under Rob's direction are providing new civic life in the west campus and the University District Neighborhood. The pattern of the buildings reflects and enhances the neighborhood, providing needed public amenities along Campus Parkway such as the a beautiful pocket park adjacent Cultivate, a sit down public restaurant and the Urban Market, a full capacity grocery store focusing both on students and the public.
Other student focused amenities along the street include; a fitness center, academic center, Health and Wellness Center and Alder Commons a conference Center with an auditorium. The buildings constructed are highly sustainable and energy efficient with some meeting the USGBC LEED Gold level, but what sets them apart from other sustainable campus buildings is their integration to the neighborhood and focus on urban aspects. Appropriate density, reduced parking, enhanced focus on available public transit, wider sidewalks, street trees and landscaping all add to urban ambience.
Rob has held the vision and worked to collaboratively manage these projects with multiple campus stakeholders, students, City, architects and consultants. To successfully complete one building project in a university environment requires strong collaboration institutionally; to achieve delivery of 8 buildings with the resulting teamwork required from zoning within the municipality, financing with Treasury, Board of Regents approval, successful design and construction with multiple campus partners, and operationalizing of the facilities within the UW environment is nothing short of exceptional—all while keeping the student experience at the forefront of his consciousness.
Excellence can be defined in a number of ways. It can be seen in the day to day activities that Rob engages in supporting and encouraging a team to achieve outstanding results, seeking efficiency and process improvement through capital project delivery, or meeting with student groups to ensure their voice is heard throughout the Housing Master Plan.
In looking at Rob's distinguished service, however, the results speak volumes. It just takes a stroll down NE Campus Parkway to visibly see how the area has been transformed. There is a vibrancy and energy in an area that was previously viewed as an outlying area of campus.
Student feedback and demand throughout the lease-up process for those halls indicate that his insight on improving the student experience has worked—there is nearly two students requesting a space in the new halls for every space available. Survey data additionally indicates higher satisfaction and academic engagement in the new communities, indicative that Rob's attention to community-based facility design is creating more engaged environments. Peer institutions for the UW have made multiple trips to study our development; in that way, Rob is leaving a mark on the housing industry as a whole.
Rob Lubin has approached his role with the University of Washington as one of stewardship and service. His impact, however, has been that of a long-term visionary and in doing so, while many students don't even know Rob's role exists; he has created a future-focused environment dedicated to their success. His outstanding, significant, and distinguished service over the course of many years is worthy of recognition.