Return to Meet the Consultants
Wendy Watanabe
Watanabe Consultation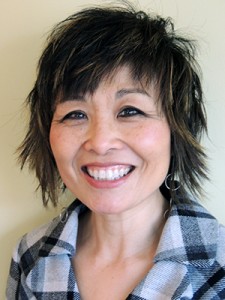 PHILOSOPHY STATEMENT
I believe that groups have an inherent capacity to adapt and innovate. My role is creating access to that capacity, by tapping into the power of collective purpose and clear vision as the foundation for committed action. I relish working within and/or across teams, organizations and communities to engage all parties in meaningful dialogue, to embrace their diverse views, and to tap into their creative potential to achieve their goals.
my approach
A vision without a plan is wishful thinking and a plan without a vision is wasted effort. My processes and tools map a clear destination and direction, building capacity and cohesion along the way. It is always my objective to align goal achievement with a transformative process that fuels connection, collective impact and passion of ownership.
AREAS OF EXPERTISE/RESULTS
ƒ Designing a custom-fit process to achieve results through whole system solutions that engage creativity, diversity, and consensus ƒ
Coaching for inspired leadership, strategic visioning, role clarity and team ownership of goals
Integrating and managing complex strategies for organizational change and leadership transitions ƒ
Building a learning culture and continuous improvement for sustainability
EXPERIENCE / SELECTED PROJECTS
Organizational change: Rapid restructuring, capacity building and navigation of growth and change with full involvement of all parties. ƒ
Teamwork: Leadership coaching, team building, infrastructure development and methods for greater impact. ƒ
Effective partnerships and real collaboration: Design and facilitation of diverse stakeholders to plan, learn and collaborate to produce transformative change. ƒ
Continuous learning: Development of models/prototypes, data driven strategies and lessons learned for continued innovation.
CREDENTIALS
30+ years successfully promoting results-oriented high performing organizations and collaborative workplace environments and teams in multiple arenas (health/behavioral health, long term care, social services, community and economic development, education, philanthropy, local government) ƒ
Real world experience translating vision into reality (project lead of $20 million regional center and founder of national model of multi-cultural service delivery)
M.S.W. from Smith College School for Social Work ƒ
Training/Certificates in social methodologies (Open Space, Circle Dialogue, Art of Hosting), Lean processes, Nonprofit Management, Administering Minority Services ƒ
Presenter on public-private partnerships for community change and cross cultural collaboration (White House Initiative, international video-conferences, international/state/ mayoral delegations)
SELECTED CLIENTS
Annie E. Casey Foundation
Casey Family Programs ƒ
City of Seattle Department of Human Services ƒ
City of Seattle Office of Housing ƒ
City of Seattle Department of Neighborhoods
ƒImpact Capital ƒ
Paul G. Allen Family Foundation ƒ
Seattle Housing Authority ƒ
United Way of King County ƒ
Washington State Coalition Against Domestic Violence
Return to Meet the Consultants