Return to Meet the Consultants
Michele Hamilton-Lane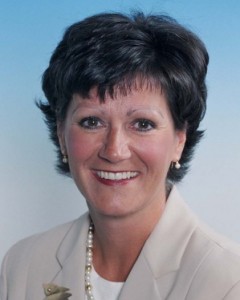 PHILOSOPHY STATEMENT
I believe people perform at their best when they work in a well-designed work system that includes continued emphasis on skill development and an expectation of excellent performance. My work focuses on achieving superior performance and organization goals by developing committed and skilled people, along with effective work processes and systems.
AREAS OF EXPERTISE/RESULTS
Leadership Development
Interpersonal Skills
Teambuilding
Workplace Diversity/Inclusion
Quality/Process Management
Productive Feedback
Meeting Facilitation
Work Systems Design
Workshop Design/Delivery
Retreat Planning
EXPERIENCE / SELECTED PROJECTS
Michele Hamilton-Lane is an organization development consultant with more than 25 years of experience as a leader, manager, internal consultant and external consultant. Her broad experience comes from working in professional services, large scale manufacturing, and health care organizations, and has performed her work in locations throughout the United States and Canada.
As an internal leader and manager, Michele has experience working with others to achieve results by developing systems and resources for managing diversity, and has led teams to solve problems such as low productivity, high employee turnover, and excessive cost/waste.
As an organization development consultant, both internally and externally, Michele has helped teams become more capable and productive by emphasizing both the people dynamics and process design sides of work. Michele is effective in assisting leaders in their efforts to develop personal skills as well as lead their organizations through change and improvement. She is also a proven meeting facilitator with a record of helping clients stay on task and manage their way through challenging topics/issues.
CREDENTIALS
More than 25 years of experience in a broad array of organizations as both an organization development consultant and an internal leader/manager
Masters of Science from Seattle Pacific University in Organization Development, 1991
Certified in Behavior Styles assessment, EQi/Emotional Intelligence, and MBTI
SELECTED CLIENTS
In her role as internal organization development consultant, Michele was a resource to business units and corporate departments at Weyerhaeuser and then later at Brunswick Corporation. As an external consultant she has been serving clients such as UW Medicine, Skagit Regional Health, PINN Physical Therapy, Flow International, Rescare, Quadrant Homes, Pacific Studio, Cascade Alliance, and the University of Washington.
Return to Meet the Consultants