UW Combined Fund Drive
March 27, 2023
Discover your potential this Global Volunteer Month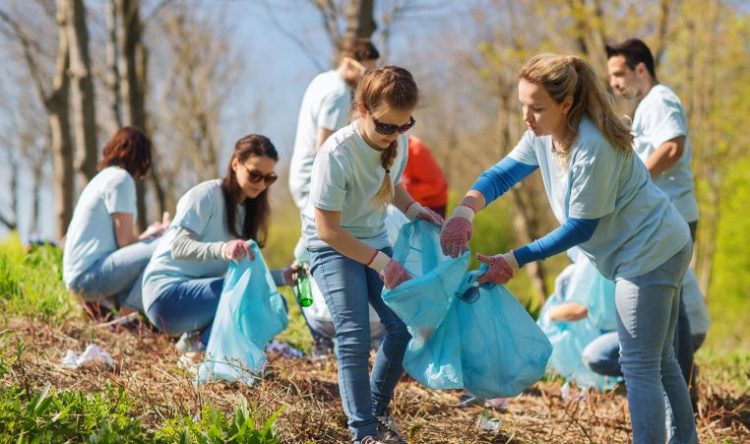 Each April, Global Volunteer Month celebrates the altruistic spirit of volunteers who give their time to build stronger, more vibrant communities.
While we all strive to be altruistic, we also act on reasons that help ourselves. There are countless benefits to volunteering, for yourself and the community: volunteering builds trust between communities and nonprofits, can teach new skills and broaden your interests, and help you connect with and expand your network.
You may even take on leadership roles, new skills may be the ticket to a great job, and new connections may become new best friends.
In Washington State, each hour you volunteer saves a nonprofit more than $30.00
Volunteering is a wonderful family activity. In addition to the bonding that happens when families are active together, volunteering offers a sense of purpose and can start a conversation about community problems and how to be part of the solution. By setting the example of volunteering, kids may internalize the importance of giving back to the community and being action oriented.
Volunteering can be part of a healthy lifestyles. You read that right – volunteering has serious health benefits! Volunteering has been shown to reduce stress, boost confidence, and increase life span. Studies have also found that volunteers experience stimulating physical and mental activity when they volunteer.
Volunteering is good for your career. Volunteer experience on your resume demonstrates to potential employers that you can take initiative, overcome challenges and learn new skills. Significantly, volunteering can grow your professional network and may even lead to your next job.
Learn more: Volunteer for your health, happiness and a better world (The Whole U)
Ready to volunteer?
The UW Combined Fund Drive continuously compiles volunteer opportunities with our 4,700 member organizations. Or:
Getting involved with civic groups and nonprofit boards is another great way to bring your values into action and strengthen your community.
Younger professionals in the greater Seattle area can get involved with programs like the United Way's Emerging Leaders 365 or, specifically for people of color, Project LEAD. The Young Professionals International Network operates a robust Seattle cohort focused on critical world issues.
Older activists may want to check out encore.org, an organization that brings older and younger changemakers together to solve problems, bridge divides, and create a better future for all. Aging for Life helps citizens become more informed, engaged, and conscious about aging and ageism with an emphasis on social justice and climate activism.
Seattle Works is a local civic organization helping people connect to causes and to each other through a wide range of volunteer service, leadership training, and meet-up experiences, with particular emphasis on dismantling racism and decolonizing the workplace.
Don't forget – you can also volunteer with the UWCFD! The UWCFD Events Committee is made up of volunteers from across campus and representatives from local charities who promote and enhance the CFD campaign efforts at UW. The events committee works on the campaign year-round including planning the coordinator kickoff, charity fair, charity workshops and recognition. For more information, reach out to uwcfd@uw.edu.
Consider financial support, too
Finally, even the most efficient nonprofits need donor support to be effective. Consider supporting nonprofit organizations your care about with financial contributions to increase their capacity for doing good while allowing you to boost a cause about which you are passionate. Giving to a nonprofit demonstrates who you are, what you value, and the change you want to see in the world.
Not sure who or what to support? We have vetted hundreds of nonprofit organizations and features a wide variety of organizations with which you can connect. Do some research on a nonprofit's website and look the organization up in CharityNavigator to determine their financial allocations.
Some questions to ask as you research a prospective nonprofit:
Does the organization do work that makes you feel proud, joyful, relieved or hopeful?
What is their mission and vision and are these achievable?
Are they able to respond quickly to changing priorities?
Is the organization working locally, nationally, or internationally, and to what degree is this important to you?
Does the organization provide opportunities for you to learn more and get involved?
Set up monthly payroll deduction or make a one-time gift through the UW Combined Fund Drive (UWCFD) to any of thousands of charitable organizations locally, nationally and internationally.
You can also log and track your volunteer hours through the UWCFD volunteer tracker tool  (UW net ID required).
---
At the UWCFD, our purpose is to support and provide UW employees the opportunity to give. You've heard the call to make a difference – you donate more and volunteer more than anyone else! UW employees are regularly recognized as some of the most generous in the country with their time and money.