UW Combined Fund Drive
February 28, 2023
Discover nonprofit organizations supporting women and girls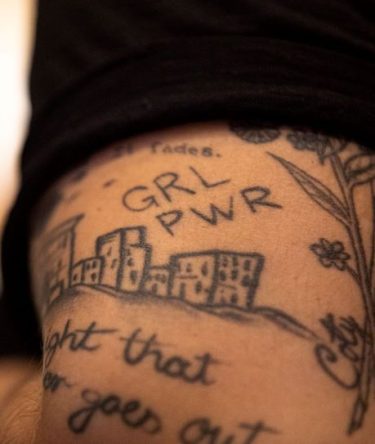 In honor of Women's History Month, join the UWCFD at a nonprofit expo of organizations supporting women and girls.
Tuesday, March 28, 2023
11:30 a.m. – 1:00 p.m.
UW Tower north cafeteria 
Meet nonprofit representatives, ask questions, make a donation, pick up some swag and show your solidarity!
Participating organizations include:
Dress for Success:  The mission of Dress for Success is to empower women to achieve economic independence by providing a network of support, professional attire and the development tools to help women thrive in work and in life.
Consider supporting the Dress for Success Your Hour, Her Power fundraiser this month by donating an HOUR of your pay to EMPOWER women in our region to thrive in work and life.
IGNITE Worldwide: We envision a world where every girl has IGNITE Worldwide at her school. All girls deserve equal access to STEM education during their school day, so they are aware of STEM opportunities and have the social and cultural capital to secure and thrive in a STEM career.
Elizabeth Gregory Home: Elizabeth Gregory Home serves single homeless women in the greater Seattle area by providing transitional housing, a Day Center and case management services. Elizabeth Gregory Home provides a welcoming and respectful refuge where homeless and at-risk women have access to compassionate care.
Alene Moris Women's Center: The UW Alene Moris Women's Center is a catalyst for change. We disrupt cycles of oppression and break down gender-based barriers through transformational education programs, leadership development, and advocacy for girls and women. We believe women's rights are human rights. Programs and services are open to all students, staff, faculty and community members.
Legal Voice is a progressive feminist organization using the power of the law to make change in the Northwest. We use that power structure to dismantle sexism and oppression, specifically advocating for our region's most marginalized communities: women of color, lesbians, transgender and gender-nonconforming people, immigrants, people with disabilities, low-income women, and others affected by gender oppression and injustice.
Mother Nation offers cultural services, advocacy, mentorship and homeless prevention services to celebrate and inspire the success of Native American women.
REST (Real Escape from the Sex Trade) exists to expand pathways to freedom, safety, and hope in order to end sex trafficking. 2,000–3,000 women, men, and children are currently being exploited in the greater Seattle and King County area, and over half of them are homeless or in unstable housing.
Washington Women in Need: WWIN provides scholarships and supports to help Washington women facing barriers to opportunity succeed in college and careers so they, their families and our communities can thrive.
Planned Parenthood of Great Northwest, Hawaii, Alaska, Indiana and Kentucky delivers vital reproductive health care, sex education, and information to millions of people worldwide.
API Chaya empowers survivors of gender-based violence and human trafficking to gain safety, connection, and wellness.  We build power by educating and mobilizing South Asian, Asian, Pacific Islander, and all immigrant communities to end exploitation, creating a world where all people can heal and thrive.
YWCA of Seattle/King County/Snohomish County is dedicated to eliminating racism, empowering women, and ensuring all people in our community have the opportunity to thrive.
Refugee Women's Alliance provides refugees and immigrants in the Puget Sound area with services to help them become independent.
Want to support the work of one or more of these organizations? Make a quick and secure donation through the UWCFD with payroll deduction.