UW Combined Fund Drive
September 20, 2022
Meet our 2022 campaign assistants
The UWCFD is delighted to welcome our 2022 campaign assistants, who will work closely with volunteer campaign coordinators from across the UW's three campuses and the UW hospitals to make this year's workplace giving campaign a resounding success.
Campaign assistants make a positive impact in the community by implementing strategies to maximize workplace giving—helping out with events from chili cook-offs and bake sales to online auctions, movie nights and puppy cuddling sessions-all for the greater good.
This year's featured nonprofit organization is Doctors Without Borders/Médecins Sans Frontières (MSF). MSF is an independent and neutral organization offering medical humanitarian assistance around the world.
Meet the campaign assistants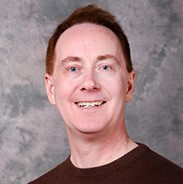 Senior Campaign Assistant Dean Speer is a retired/active UW employee and long-time supporter of the UWCFD. Dean was the volunteer UWCFD Campaign Chair for three years and served on the State of Washington CFD Board, appointed by Governor Locke. He teaches ballet and modern dance part-time and is the author of On Technique.
Dean can be reached at (206) 221-1204 or ballet@uw.edu.
---
Candy Santos is finishing her last quarter at the University of Washington Tacoma as a Writing Studies major. She has experience working in the nonprofit world and joined the UW Combined Fund Drive to learn more about working with our community and how to make it better. She enjoys reading books, staying active, and eating delicious food.
Candy can be reached at (206) 221-1206 or cks98@uw.edu.
---
Derrick Iv is a Husky alumnus, graduating from UW in 2018 with his degree is Communication and Media Studies. He has volunteered at various community events such as school supply drives and local charity events and was a member of the Rotaract Club while a student. In his free time, Derrick enjoys photography and fitness, and has recently gotten into plant collecting and interior design.
Derrick can be reached at (206) 221-1207 or deiv@uw.edu.
---
Travis Hyde has previously been a training and development specialist, managed vacation rentals, and taught ESL. He also coaches youth soccer at a local middle school. He loves reading and writing, hanging out with his dog West, and he recently got married. Helping the UWCFD engage and contribute to the community is an honor and he is looking forward to a fantastic campaign this year!
Travis can be reached at (206) 221-1208 or travissh@uw.edu.