UW Combined Fund Drive
September 1, 2022
Support families experiencing diaper need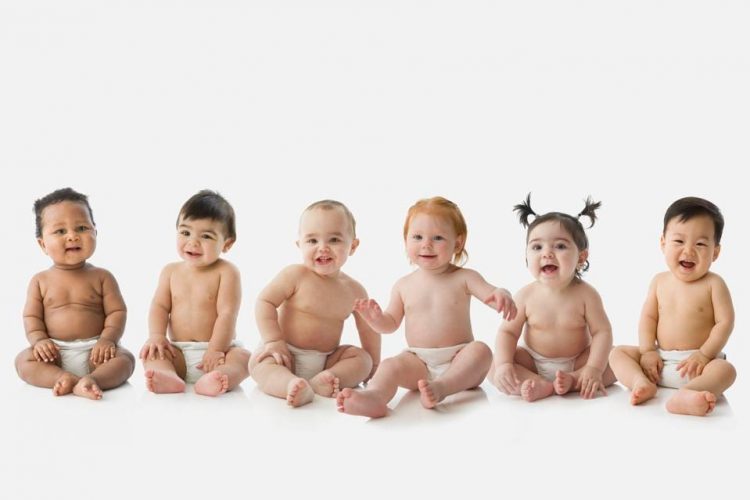 Diaper Need Awareness Week 2022 is September 24 to October 2
In King County, 23% of families struggle to afford enough diapers for their babies. As a result, many parents and caregivers are in a position where they need to stretch the time between diaper changes leading to many negative consequences. This puts children at risk for painful rashes and infections.
Studies show that mothers who are unable to afford diapers for their babies are more likely to suffer from maternal depression and mental health issues. And that diaper need is a greater contributor to postpartum depression than food insecurity and housing instability.
Nationally, approximately 1 in 3 American families report having diaper need
Compounding the problems of struggling parents is the fact that most child-care centers require a one-day supply of disposable diapers. Parents who cannot provide disposable diapers for their children are unable to access childcare, impeding their ability to go to work or attend school.
Diaper prices have risen at alarming rates since the beginning of the pandemic, becoming more expensive and inaccessible to working families.
According to the Wall Street Journal, prices rose over 12% in less than two years from the end of 2019 to June 2021. This means that low-income families spend nearly 14% of their monthly income on diapers.
Often to the surprise of parents, assistance programs (like food stamps or WIC) cannot be used to buy diapers, which don't qualify because they are considered a hygiene product rather than food.
In response to the needs of families, diapers banks have been created around the country. Diaper banks operate similarly to food banks and distribute diapers and other hygiene items, free of charge, to families in need. The demand for services has increased across the country over the past two years as prices have continued to rise.
Take action
Host a diaper drive! Spread the word in your community and collect diapers, wipes, and diaper cream for a local diaper bank.
In addition to diaper banks, most food pantries also accept personal care, baby, and household items since many families struggle to afford these items and they are not covered by other food assistance programs. Infant formula and baby food are expensive for those in need and are in great demand at food banks as well.
Volunteer! Both WestSide Baby and Eastside Baby Corner need volunteers to help sort donations from the community and to pack up items requested for families.
Learn more
The National Diaper Bank Network: NDBN began operation in 2011 and is now recognized as the foremost authority on diaper need in America. NDBN leads a national movement to address the lack of material basic needs among children and families living in poverty. NDBN and its more than 200 member diaper bank programs distributed more than 68 million donated diapers last year.
The Washington End Diaper Need Act: Starting the fall of 2023, in Washington all families with children under the age of three who qualify for TANF will receive an addition $100 in order to help pay for diapers.
Diaper Need in Rural Missouri: Follows the story of a diaper bank in Missouri and the families they are helping.
Support
Consider making a one-time contribution or setting up payroll deduction to one of our member organizations to help local families access diapers and other basics needs items. These organizations provide diapers free of charge to families and are advocating for better lives for children in our area.
WestSide Baby (charity code 0350238) – provides diapers as well as other basics needs items like clothing, shoes, blankets, car seats, strollers, and safe sleep options to families through partnerships with social services agencies in western King County.
Eastside Baby Corner (charity code 1480701) – provides diapers as well as other basics needs items like clothing, shoes, blankets, car seats, strollers, and safe sleep options to families through partnerships with social services agencies in eastern King County, Shoreline, and Bremerton.
Babies of Homelessness (charity code 1482971) – delivers bulk amounts of diapers, pull-ups, wipes, and formula to 20 human service agencies in King and Snohomish Counties and offers direct service to families experiencing homelessness.