UW Combined Fund Drive
July 5, 2022
Raise informed citizens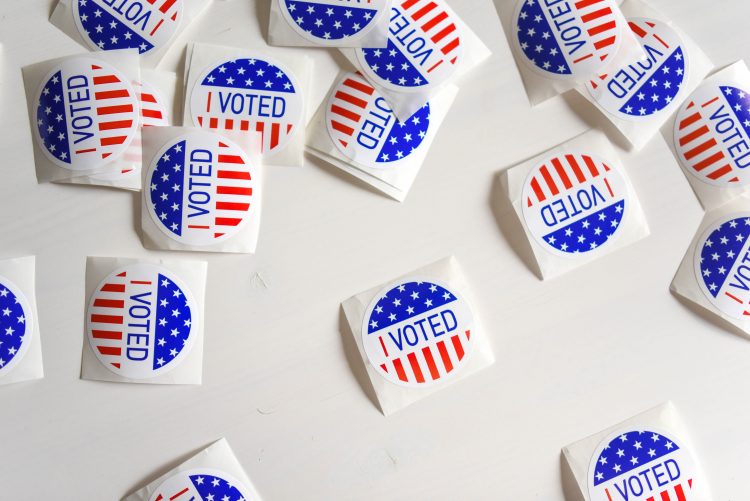 With another Independence Day in the books, some of us may have had a conversation with our children, or youth that we know, about how to encourage civic engagement and action among kids and young adults. And, as members of the UW community, many of us interact regularly with young people and want to champion their civic engagement efforts.
It's an important issue. In fact, it's an essential issue. After all, many of the political decisions we make today are going to affect the lives of young people the most.
Youth civic engagement
Civic engagement means different things given the context and can be broadly understood as choices and actions that improve communities and positively impact peoples' lives. Civic engagement can include one's political life, volunteerism, participating in social movements, staying informed and seeking deeper education, and other kinds of democratic activities.
Why is youth engagement so important? When all people in a democracy – individually and collectively – get involved, take action and become empowered, communities prosper. Community groups and movements become more equitable and just, representing the diversity of perspectives held by the people who comprise them.
"One reason to focus on youth civic engagement is that such participation is a habit like any other: starting early can form a habit of civic engagement that will last a lifetime" (CIRCLE).
Political participation, and voting in particular, is one powerful and tangible way to have one's voice heard and counted. Voting is often called our civic duty and getting out the vote is a prime example of civic engagement. In 2020, organizations and individuals took to social media in record numbers to engage with and encourage young first-time voters. Celebrities, athletes, and politicians used their platforms to encourage young adults to get involved.
Every two years, 7 million Americans turn 18 and become eligible to vote. By harnessing the potential of America's youth and helping to direct their passion for social change, we create a powerful catalyst for shaping the future. And many issues affect youth directly: health care, housing, the environment, gun control and foreign policy, to name but a few.
A comic: How to get kids thinking about what it means to be a good citizen (NPR)
Youth civic engagement also addresses disparities in equity. By empowering young people from all demographics to participate in civic life, communities can redress the marginalization of certain groups – by race, gender, socioeconomic status, education level, sexual orientation – that have been historically underrepresented and unable to thrive.
Equitable representation in political life is essential for all communities to stop the cycle of underrepresentation and citizen disengagement. 
Learn more
President Cauce has signed on to the All In Campus Democracy Challenge and committed to 100% student voter registration and turnout. For more info on student voting programs at UW, check out the campus-wide #HuskiesVote Initiative from Student Life.
The Washington Secretary of State's #FutureVoters Program prepares soon-to-be-legal voters with clear information about when and how to vote. In Washington state, 16- and 17-year-olds can sign up as Future Voters and be automatically registered to vote when they become eligible. A voter who turns 18 between the August Primary and the November General Election can vote in the Primary.
Temperance and Good Citizenship Day will be observed January 16, 2023. The Day promotes civics education and peaceful citizen engagement.
UW Impact – UW Impact is the UW Alumni Association's legislative advocacy program, dedicated to mobilizing alumni on behalf of restoring state support for the UW and public higher education. The UW Impact program has two main components: advocacy and education.
Rock the Vote – For over 30 years, Rock the Vote has revolutionized the way we use pop culture, music, art, and technology to engage young people in politics and build our collective power.
Alliance for Youth Action grows progressive people power across America by empowering local young people's organizations to strengthen our democracy, fix our economy, and correct injustices through on-the-ground organizing.
Student PIRGs – Empowering student to shape the future they will inherit through training, supporting, and mobilizing students to tackle climate change, protect public health, revitalize our democracy, feed the hungry and more. Chapters operate nationally, with two in Washington (at UW and Evergreen State College).
Support
Consider making a one-time gift or setting up monthly payroll deduction through the UWCFD to one of these organizations working in civic action and democracy:
American Civil Liberties Union Foundation (charity code 0486265) –The nation's foremost defender of civil liberties. Defends constitutional rights. Upholds free speech, religious liberty, equality, privacy, due process. Protects minorities, women, immigrants, the poor.
League Of Conservation Voters Education Fund (charity code 0314991) – The League of Conservation Voters Education Fund (LCVEF) works to turn environmental values into national, state and local priorities. To secure the planet's future, they're helping hundreds of organizations across America make protecting the environment a top-tier voting issue and advocate sound environmental policy.
League of Women Voters of Washington (charity code 1480788) – The LWVWA Education Fund helps strengthen the public's knowledge of government in Washington state through nonpartisan educational projects that help people understand public policy issues and become informed, active participants in their communities.
Institute for Community Leadership Training and Organizing (charity code 0456593) – Organizing and training youth and families for meaningful civic engagement through leadership, community development and personal transformation. Voter education and registration, community police relations, racial and socioeconomic equity.
re:Power (charity code 1479275) – Provides training programs in leadership, organizing, non-partisan voter engagement, citizen activism, and issue advocacy for individuals, organizations, and diverse communities.
Contributed by Nicole Reeve-Parker
---
UW employees may only engage in political activity during non-work hours, on a personal computer or mobile device, and using a personal email address. Under state law (RCW 45.52.180), state resources cannot be used to promote one political position over another. Further, University policy prohibits the use of state resources for assisting an election campaign, promoting or opposing a ballot proposition or initiative, or lobbying the state legislature.