UW Combined Fund Drive
October 21, 2021
November is Men's Health Month
We focus on Men's Health this month and I get a kick out of how the Movember Foundation uses the moustache as a symbol to bring awareness to Men's Health issues. You too will get a kick out of this barbershop quartet clip that uses American composer Stephen Foster's wry words and 1864 tune, "You've Got to Have a Moustache."
The state of men's health in the United States
UWCFD member nonprofit organization Movember Foundation (charity code 1481696) offers a snapshot of men's health in the the U.S., noting that the reasons for the poor state of men's health are numerous and complex:
Lack of awareness and understanding of the health issues men face
Men not openly discussing their health and how they're feeling
Reluctance to take action when men don't feel physically or mentally well
Men engaging in risky activities that threaten their health
Stigmas surrounding mental health
Men are 24 percent less likely than women to have visited a doctor within the past year5
The Movember Foundation aims to change this way of thinking by putting a fun twist on this serious issue. Using the moustache as a catalyst, the idea is to bring about change and give men the opportunity and confidence to learn and talk about their health and take action when needed.
As a global men's health movement, the Movember Foundation has the ambition to contribute to improving the lives of men around the world. To achieve this, we challenge men to grow moustaches during Movember (the month formerly known as November) to spark conversation and raise funds for prostate cancer, testicular cancer and mental health problems.  We see success as moving the dial on progress towards:
Reduced mortality from prostate, testicular cancer and men's suicide
Men living with prostate or testicular cancer being physically and mentally well
Men and boys understanding how to be mentally healthy and taking action when they experience mental health problems
Men and boys with mental health problems not being discriminated against
Get Involved
Consider "Growing a Mo" or "Moving for Movember!" (Run or walk 60 miles over the month. That's 60 miles for the 60 men we lose to suicide each hour, every hour across the world.)
You can also set up monthly payroll deduction or make a one-time gift through the UWCFD to support the Movember Foundation, or any of dozens of UWCFD-member nonprofits working to better men's lives and support their health.
Thank you for saving someone's life.
---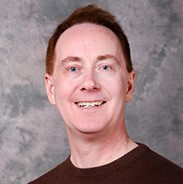 Contributed by Dean Speer, UWCFD Senior Campaign Assistant
"During the 2020 UWCFD Campaign, I so enjoyed the creativity and selflessness expressed by everyone, both on the UWCFD team and across the campus with cheerful coordinators and departments that found new ways to engage and contribute back to our communities. Returning to this role now in 2021 (for my fifth year!) I expect to build upon what we learned last year and am excited to see how our successes will play out this fall. Tackle me for questions, speaking opportunities, and materials. Thank you for 'Giving for Good'!"