UW Combined Fund Drive
October 20, 2021
Celebrating Filipino American History Month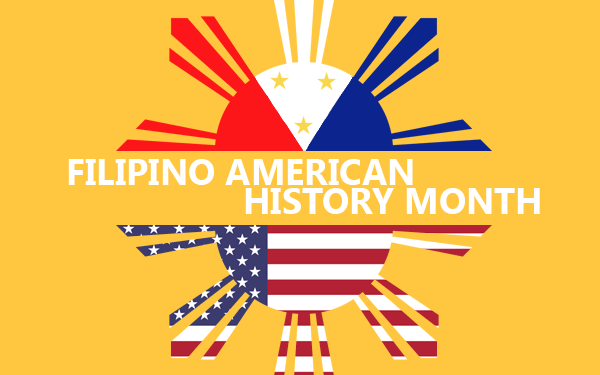 October is Filipino American History Month. It marks the first recorded arrival Filipinos in the continental United States, landing at Morro Bay, California in 1587.
Celebrating Youth Leaders 
This year the Filipino American National History Society (FANHS) has chosen to commemorate the 50th anniversary of the first Young Filipino People's Far West Convention.  
Taking place just down the street at Seattle University, the first Young Filipino People's Far West Convention saw more than 300 young Filipino Americans coming together under the theme "A Quest for Emergence." 
The convention from 1971 is regarded as the beginning of the Filipino American Movement that brought awareness to farmworker rights and the anti-martial law movement which supported democracy for the Philippines. 
From this landmark event, a series of conferences emerges giving young Filipinos a places to discuss issues and advocate for change. 
Ways to Participate
This month the FANHS put together some ideas on how to honor the early and current activists in the Filipino American Movement:  
Organize teach in's about the Far West Conventions, the histories of Filipino American college student organizations, student groups, and youth organizations, or the anti-martial law movement

 

Interview Filipino American community leaders of different generations talking about their experience with youth organizing

 

Learn about the 

pensionados, 

or the government sponsored students who attended U.S. universities in the early 1900s

 

Conduct oral histories with Filipino American elders to hear their perspectives of past decades 

 

Advocate for Filipino American Studies in schools and colleges/universities

 

Check out this interview with the organizer of the first Filipino People's Far West Convention Dorothy Cordova as well as other leaders in the great Seattle area

 
Other Ways to Support 
Consider making a one-time contribution or setting up payroll deduction to one of our CFD member organizations working with and for the Filipino American community locally:
Filipino Community of Seattle Senior Services (charity code 0456600): assists in providing Seattle's elder Filipino community with physical, mental, and emotional support through social, recreational, and health activities as well as providing social services.  
International Drop-In Center (charity code 0337123): committed to promotion cultural diversity, ethnic pride, unity, educational and socio-economic empowerment to underserved elderly, immigrant, and vulnerable communities. 
Philippine Children's Shelter (charity code 1478307): provides a home, food, clothing, medical care, social services, and counseling for Filipino children in Cebu City, Philippines. Also runs a school for children all the way to high school.  
Filipino American Rural Mission (charity code 1479237): assists rural farmers and indigenous people with farming needs like seeds and irrigation, capital, and scholarships  
Filipino-American Community of Renton (charity code 0337134): works to educate the community about Filipino culture while also providing scholarship opportunities to students.
---
Contributed by UWCFD Campaign Assistant Kate Montebello
Kate Montebello is serving as one of the 2021 Combined Fund Drive Campaign Assistants. She graduated from Villanova University with a degree in Communications as well as a minor in both History and Peace & Justice.