UW Combined Fund Drive
October 12, 2021
Exploring Washington's Wonders
Did you know that Washington State is home to some amazing, awesome, and unique treasures? Some are obvious while others are virtually unknown or hidden in plain sight. Among these are some that will blow your mind and are surprising ("Really, that's in Washington?! I didn't know…") , while others less so, but all could use our help and here are just some of the ones participating in the CFD.
Maryhill Museum of Art
On the top on my own personal list, the Maryhill Museum of Art (charity code 1481179) was built by Sam Hill, who was a primary mover in getting Washington's first roads built, including the Peace Arch at Blaine. Both Maryhill (named for one of his daughters) and his Capitol Hill mansion, while appearing to be stone, are really made mostly of cement.
100 miles east of Vancouver (WA), near Goldendale, Maryhill seems out in the middle of nowhere, sitting above the Columbia River. Driving along Highway 14, suddenly this huge mansion emerges in view.
Want to see the Queen of Romania's throne? It's there. Want to see some Rodin sculptures and not have to trek to Paris to do so? They are there, too! Why you ask? Turns out, the Queen of Romania (one of Queen Victoria's granddaughters) and Sam Hill were friends. Ditto with the dancer Loie Fuller, who knew both Rodin and Hill.
It's truly an amazing place and collection. Be sure to check it out!
Ah, the Theatre!
On the far side of Washington's west coast, Hoquiam has one of the best vaudeville theatres still viable and in use today, the 7th Street Theatre Association (charity code 1482002). It's a Mediterranean/Spanish-themed style with an interior auditorium ceiling that gives you the feeling of being outside in the azure blue – transforming the interior into a simulated open-air playhouse with a painted "sky" ceiling complete with clouds and twinkling stars.
Being led, and sneaking up through an interior staircase entrance during a personal tour in the early '80s (I was guest teaching for a ballet studio located in the building's ground floor, street-facing side), I was honored to be able to stand on stage behind the movie screen and wonder at this marvelous theatre building. More about this treasure HERE, including a video tour and its storied history HERE. Check it out!
Washington has a variety of other lesser-known arts organizations doing amazing work in our communities, including:
Broadway Center For The Performing Arts (charity code 0315097) has a mission to provide outstanding venues in which we and others entertain, educate and delight people of all ages.
Friends of Fort Flagler State Park (charity code 0456561)  strive to restore, preserve and protect the history of Fort Flagler State Park as well as provide assistance and support to the state park staff.
Mid-Columbia Ballet (charity code 1465622) has a mission to foster and advance the art of ballet in its various forms in the Mid-Columbia region.
Museum of Glass (charity code 1480984) provides a dynamic learning environment to appreciate the medium of glass through creative experiences, collections and exhibitions.
Tacoma Art Museum (charity code 1478486): Connecting people through art. Tacoma Art Museum serves the diverse communities of the Northwest through its collection, exhibitions, and learning programs, emphasizing art and artists of the Northwest.
The Northwest Railway Museum (charity code 0487431): To develop and operate an outstanding railroad museum where the public can experience the excitement of a working railroad and see and understand the role of railroads in the development and settlement of Washington.
And closer to home, reconstructing, performing and archiving historic modern dances, the amazing University Of Washington Chamber Dance Company (charity code 0346019).
What's on your list?
---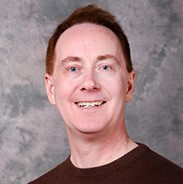 Contributed by Dean Speer, UWCFD Senior Campaign Assistant
"During the 2020 UWCFD Campaign, I so enjoyed the creativity and selflessness expressed by everyone, both on the UWCFD team and across the campus with cheerful coordinators and departments that found new ways to engage and contribute back to our communities. Returning to this role now in 2021 (for my fifth year!) I expect to build upon what we learned last year and am excited to see how our successes will play out this fall. Tackle me for questions, speaking opportunities, and materials. Thank you for 'Giving for Good'!"