UW Combined Fund Drive
December 10, 2020
How are you giving back this season?
How are you giving back this season?
For many, the holiday season cannot come soon enough this year: people started putting up holiday lights last spring, Pinterest and TikTok are reporting huge spikes in holiday-themed content, and the Hallmark channel has already hosted Christmas movie marathons. In a difficult year for nearly everyone, looking forward to the holiday season is providing some relief and hope.
For others, however, the idea of giving gifts and celebrating in the midst of a global pandemic – not to mention the aftermath of nationwide protests for racial justice, wildfires that have ravaged the west, destructive hurricanes and other climate events – might seem tactless or wasteful. Although our holidays will look a bit different this year, there are many ways to engage in the true spirit of the season.
As you explore how to engage with your friends and family this holiday season, consider the following ways to show your close ones you care while giving back and helping others.
Gift Your Time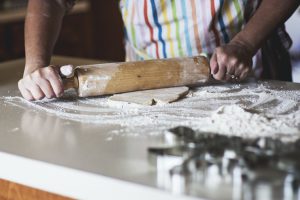 These small and inexpensive reminders of our togetherness can have a big impact.
Volunteer with others. Earlier this fall we shared some on-the-ground and virtual volunteer opportunities and the benefits people derive from volunteering. Grab your ugly sweaters, reindeer antlers and a thermos of hot cocoa and organize a festive, socially distanced holiday volunteer event for your family or friends.
Share your skills. It is easy to overlook our own skills and what we have to offer others. Do you bake delicious cakes? Know how to knit beautiful sweaters? Play trumpet like Miles Davis? Pro photographer?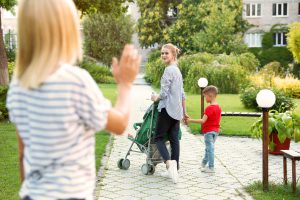 Give a gift of yourself with a coupon for classes or a session with you.
Gift a night out. Stressed out parents everywhere appreciate nothing so much as a chance to get away for a few hours, especially these days. Volunteer to babysit for a few hours and treat them to dinner or brunch or happy hour – even an hour to go for a walk.
---
Gift your Support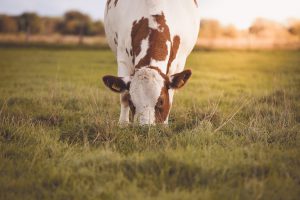 Have a cow! Heifer International is the standard in gifting animals to families in need in countries around the world – pigs, cows, goats, chickens, sheep, alpacas – but you can also gift water, stoves or gift cards for the giftee to choose their own area of support. Heifer helps you create an "honor card" to send to your giftee via email, mail, or print at home options. World Vision has a similar program in place as well.
Virtual Holiday Meals. Consider supporting your local food bank or shelter with virtual meals. Seattle's Union Gospel Mission has a long-standing Thanksgiving meal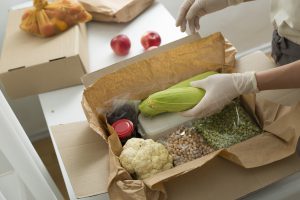 program, where a donation of just $2.45 provides a holiday meal and care for one person experiencing homelessness.
Or, you can sponsor a boxed meal at Ronald McDonald House Seattle and provide dinner for up to 60 residents each day.
Support a virtual pet. Your favorite animal lover can't have all the pets, but you can make a gift to support a local animal shelter in their name. Both Homeward Pet Adoption Center and Seattle Humane offer custom engravable tribute tiles that you can personalize in honor of a special pet or person in your life. Or support the care and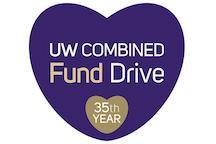 feeding of a cat or dog at PAWS with a kennel sponsorship.
Think outside the gift box. Does your mom volunteer at the senior center? Is your sister into live theater? Does your best friend teach literature? Make a gift to a place or program you know they support by searching thousands of charities in the UW Combined Fund Drive. Many organizations provide virtual or actual cards with your gift message.
---
Gifts of Experience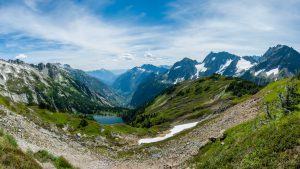 Memberships are a great experience gift and a good way to support nonprofit organizations that might be struggling financially right now. Consider Woodland Park Zoo, Seattle Aquarium, Point Defiance Zoo & Aquarium, Seattle Children's Museum, Washington Trails Association, Sierra Club or MoPop (Museum of Pop Culture).
Give them a pass. One great side effect of the stay-at-home order in Washington is that people have been getting outside and on the trails in record numbers. An annual pass to our National Parks makes a great gift, as does a Washington State Discover Pass.
---
Purchase for a Cause
There may be people on your list for whom gifts of time, financial support or experience don't fit. If this is the case, consider a gift with a charitable component. Whoever you have on your list, there's a socially responsible option that supports timely causes – including racial-justice organizations, food-insecurity funds, and efforts to support wildfire victims.
Of course, the best way to give back is to donate to the causes that are important to you, but buying gifts that give back is a great way to supplement those donations and make your holiday purchases go the extra mile, too.
Consider these options: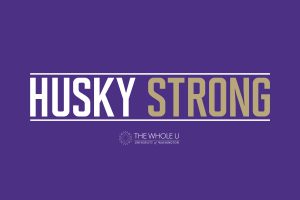 Purchase a Husky Strong t-shirt benefitting the UW COVID-19 Employee Emergency Fund.
Uncommon Goods is donating 100 percent of their rainbow collection kid-designed tote bag profits to benefit Americares' ongoing COVID-19 response efforts in the United States.
Wild Fire Tees is donating 100 percent of sale profits to benefit victims of the recent Colorado wildfires. You can also purchase a shirt to donate to a firefighter.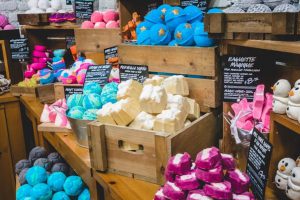 Lush donates 100 percent of the pretax price of their "Charity Pot" cocoa-butter-based moisturizer to "Black-led, community-based organizations fighting to end systemic racism and to empower and amplify Black voices."
British rockers Black Sabbath are donating 100 percent of net proceeds of their Black Lives Matter t-shirt to the Black Lives Matter Global Network Foundation, and it ships worldwide.
Popsocket is donating 100 percent of the purchase price  for every purchase of the "Open Your Heart" popsocket design toward Feeding America's nationwide network of food banks.
The Lipstick Lobby offers three shades of lipstick from which 100 percent of the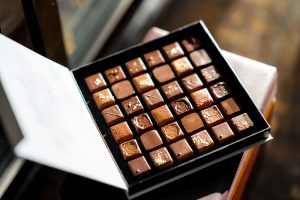 proceeds support Planned Parenthood, The Brady Center to Prevent Gun Violence and UnPrison Project.
Local company Theo Chocolate's All In WA dark chocolate bar provides 100% of net proceeds from the purchase to All In Washington, providing immediate emergency support for vulnerable workers and families across Washington State.
Need more inspiration for your holiday shopping? Check out this Whole U article Shop Local this Local Holiday Season