Return to Meet the Consultants
Betsy Daniels
Triangle Associates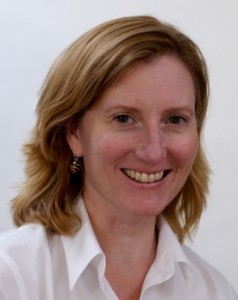 PHILOSOPHY STATEMENT
Since 1979, Triangle Associates, Inc. has provided an array of neutral facilitation, mediation, conflict resolution, strategic planning, public involvement, and environmental education services to help all levels of government, nonprofits, higher education institutions, and communities address the most pressing environmental and public policy issues of our generation. Triangle has a proven track record of fostering collaboration and dialogue on sensitive issues and enabling groups with diverse interests to find common ground and reach mutually-acceptable agreements on technically complex, contentious, and time-sensitive issues. We work with each individual client to ensure that the process meets their needs, and have a highly qualified team that allows us to consistently complete projects on time and on budget.
AREAS OF EXPERTISE/RESULTS
Mediating and facilitating conflict across multiple jurisdictions ƒ
Designing and facilitating multi-party processes, specializing in Tribal/Non-Tribal intergovernmental cooperation ƒ
Producing meeting summaries, outreach documents, and other supportive materials suitable for decision makers, stakeholders, and the general public ƒ
Facilitating the development of strategic plans
Conducting policy research and assessment of natural resource and other policy issues connected to higher education, workplace, and government environments ƒ

Working with higher education, local, state, federal, and tribal government officials and staff to build a common base of information through active listening and interviewing, field trips, multi-party conference calls or webinars, and other custom-designed workshops and training courses
EXPERIENCE / SELECTED PROJECTS
Principal and Senior Associate Betsy Daniels has more than 20 years of experience in the design and facilitation of multijurisdictional and multi-party processes involving local, state, federal, and tribal governments; non-governmental organizations; and stakeholders involved in natural resource management and environmental justice issues. Betsy has worked with both small organizations and large agencies on goal setting, visioning, strategic planning, collaborative decision-making, and conflict resolution. ƒ
Recent project examples include: project manager of the Tribes and Counties Intergovernmental Cooperation Project helping to foster dialogue and agreements between County and Tribal governments; helped design, convene, and facilitate the Puget Sound and Coastal Washington Hatchery Reform Project from 1999-2004; helped convene and facilitate the West Central Local Integrating Organization, coordinating nine jurisdictions in their efforts to support ecosystem recovery in the North Central/West Puget Sound Action Area for the Puget Sound Partnership; and designed and facilitated a two-day planning retreat for the four teams that make up the Seattle City Light Environmental Affairs Division.
CREDENTIALS
MA, University of Washington, School of Marine Affairs ƒ
Certified Mediator through the UW Law School ƒ
Co-Chair of the Diversity and Equity Sub-Committee for the Association for Conflict Resolution's Environment and Public Policy Section Leadership Committee
Accepted member of the U.S. Institute for Environmental Conflict Resolution's (USIECR) National Roster of Conflict Resolution Professionals ƒ
Non-Native member of the USIECR's Native Network
SELECTED CLIENTS
U.S. Environmental Protection Agency ƒ
U.S. Fish and Wildlife Service ƒ
U.S. Institute for Environmental Conflict Resolution ƒ
The National Park Service ƒ
Washington State Department of Fish and Wildlife
City of Seattle ƒ
Seattle Public Utilities ƒ
Puget Sound Partnership ƒ
Puyallup Tribe ƒ
The Nature Conservancy
Return to Meet the Consultants